From Ideation to Implementation: A Guide to Successful Tech Innovation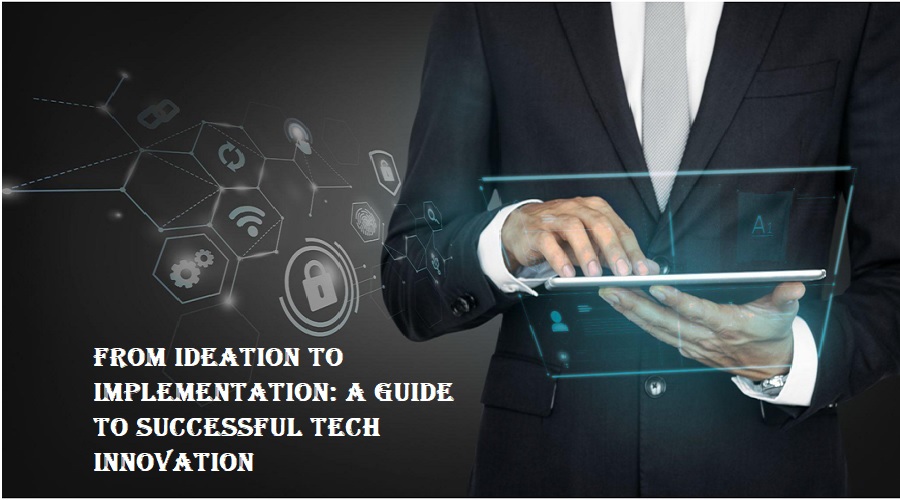 Introduction
As technology rapidly evolves, businesses must stay ahead of the curve to remain competitive. Developing innovative solutions that meet current and future market demands is key to staying relevant in today's fast-paced world. However, the road from ideation to implementation can be long and complex, fraught with pitfalls and challenges.
This blog will explore some essential strategies and tips for successfully navigating the journey from ideation to implementation in the tech space. Whether you're a startup or a well-established enterprise, with email campaigns and email finders, these insights can help you turn your innovative ideas into reality and foster growth and success for your business.
The Journey From Ideation to Implementation
 —————————————
The journey from ideation to implementation can be a challenging one. It requires careful planning, extensive market research, and financial forecasting. The ideation stage involves generating and refining ideas that align with the company's mission and vision.
Once the idea is solidified, the business must conduct market research to determine the feasibility of the idea and whether there is a demand for the product or service. Once the research is complete, the business must create a comprehensive plan detailing the financial projections and strategies for marketing and selling the product or service.
Implementation involves implementing the plan and executing the strategies outlined in the business plan. The journey from ideation to implementation is a necessary process for any successful business, and it requires discipline, perseverance, and adaptability to overcome challenges and push toward achieving business goals.
Strategic Direction: Key Considerations for Process Innovation
—————————————
After exploring the journey from ideation to implementation, it's important to consider the strategic direction for process innovation. This involves identifying key factors that can make or break the success of an innovation, such as understanding one's market, customers, and competitors.
Identify the goals and objectives of the process innovation before beginning.


Understand the current process, its strengths, weaknesses, and limitations.


Evaluate the company's financial, technological, and human resources.


Consider the impact of process innovation on customers, employees, and other stakeholders.


Analyze the market demand and identify the opportunities for growth and competitiveness.


Collaborate with stakeholders to ensure their support and involvement in the innovation process.


Plan for contingencies and adopt a flexible approach to adapt to unexpected challenges.


Measure and monitor the success of the process innovation regularly.
By learning from successful tech innovations, one can succeed in process innovation. The key is to remain focused on value creation and measure the success of innovation accordingly.
The Four Elements of Innovation:
—————————————
1. Collaboration and the Importance of Teamwork
Collaboration and teamwork are essential elements of successful innovation. Without diverse perspectives and a strategy to integrate them around common priorities, the power of innovation is diminished. Furthermore, compelling evidence highlights the importance of collaboration and teamwork in driving innovative projects to success.
When executed well, these elements can foster an environment where ideas can be brainstormed, evaluated, and refined, resulting in innovative solutions. As research suggests, it's increasingly clear that teamwork is essential in creating successful innovation, as it builds cohesion, enhances creativity, and inspires people to achieve objectives.
Along with creativity, implementation, and value creation, collaboration and teamwork form the core of the innovation process. By keeping all these elements in mind, organizations can embark on a journey from ideation to implementing new tech innovations confidently and clearly.
2. Ideation and How to Generate Innovative Ideas
Ideation is the process of generating innovative ideas, forming the foundation for successful tech innovation. To generate great ideas, creating a conducive environment that encourages creativity, experimentation, and brainstorming is important. Innovation requires openness to new ideas from all team members, not just the leadership.
This means that collaboration and teamwork are essential for creativity. To generate innovative ideas, companies should encourage creative thinking and provide a platform for sharing ideas. They should also allow their team to explore and experiment while providing the necessary tools and resources. In conclusion, creativity is the first step in the journey from ideation to implementation, and it is critical to generating successful tech innovation.
3. Implementation and the Importance of Execution
After going through the ideation process and developing innovative ideas, executing and implementing those ideas properly is vital. The previous blog sections have discussed the importance of strategic direction, collaboration, and value creation. Without proper execution, these efforts may go to waste.
Implementation involves bringing the innovation to life and ensuring the team understands the goals and vision. It's essential to utilize a systematic approach to innovation management and balance the freedom to explore with the pressure to compete. Effective execution is key to achieving success and measuring the impact of the innovation.
It's important to remember that execution involves action and not just planning. With the knowledge gained from the previous blog sections, including marketing strategies and email marketing software utilization, the team can successfully bring innovative ideas to life.
4. Value Creation and How to Measure the Success of Your Innovation
After generating innovative ideas and executing them, it's crucial to measure the success of your innovation. Value creation is one way to measure success. Value is created when your innovation solves problems or fulfills customer needs. By creating value, you differentiate yourself from competitors and create customer loyalty.
Measuring value can be done through customer feedback and surveys, measuring revenue or market share changes, and tracking customer retention. Another way to measure success is by achieving goals and milestones set during the ideation and implementation process. By setting clear and measurable goals, you can track progress and ensure alignment with the strategic direction of your innovation.
Measuring success provides insight into what works and what doesn't, allowing for continuous improvement and future innovation. To achieve success, it's crucial to have a systematic approach and involve the entire team in understanding goals and vision.
Fueling Idea Generation: Balancing Pressure to Compete and Freedom to Explore
—————————————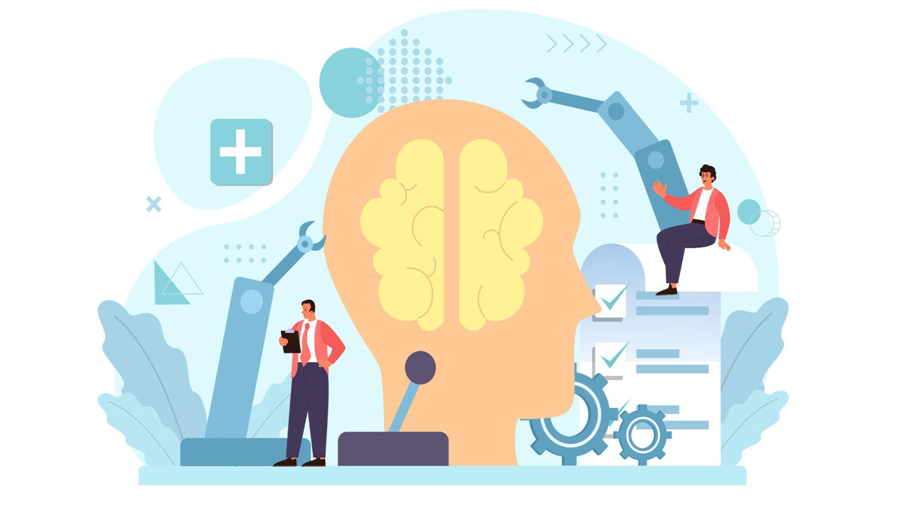 Innovation and creativity are crucial to any organization's success, and generating new ideas is at the heart of the design thinking process. However, there must be a balance between the pressure to compete and the freedom to explore new ideas.
Understanding the importance of both competition and exploration in idea generation


Encouraging a culture of creativity and risk-taking within the organization


Providing opportunities for employees to explore new ideas and pursue passion projects


Setting realistic goals and timelines for ideation while allowing flexibility for experimentation


Balancing input and feedback from various stakeholders, including customers, employees, and market trends


Fostering a collaborative environment that values diverse perspectives and ideas


Leveraging technology and innovation tools to streamline and enhance the idea-generation process


Continuously evaluating and adjusting the ideation process to ensure it remains effective and relevant.
Balancing the pressure to compete with the freedom to explore can fuel idea generation and drive innovation, leading to the successful implementation of new products and processes.
Marketing Innovation: Selling Ideas to Top Management and Ultimate Users
—————————————
Once innovative ideas have been generated, the next step is selling them to top management and ultimate users. This is where marketing innovation comes in and involves finding effective ways to communicate your ideas to important stakeholders.
To achieve this, using clear and concise language highlighting your idea's value proposition is important. Engage stakeholders in the process, listen to their feedback, and be willing to make revisions that make your idea more compelling.
By using effective communication strategies, you can ensure that your ideas are not only heard but also adopted into the company culture. Ultimately, successful marketing innovation is crucial in taking an idea from ideation to implementation.
Utilizing Email Marketing Software
Email marketing software like an email finder can help businesses find leads for their lead-generation strategy. This is especially important for tech innovations that require a targeted audience to sell their ideas to.
With the right email finder tool, businesses can easily identify potential customers interested in their products or services, saving them time and resources in their marketing efforts. Moreover, these tools can help generate email campaigns tailored to each potential lead, ensuring they receive personalized messages that resonate with their needs and interests.
By integrating email marketing software with their lead generation strategy, businesses can expect an increase in sales as they effectively convert leads into paying customers.
Ensuring Success: Making Sure the Entire Team Understands Goals and Vision
—————————————
To ensure the success of any innovation project, it is crucial to have a shared understanding of the goals and vision among the entire team. This includes clear communication of expectations, regular feedback, and ample opportunities for collaboration. By fostering a culture of collaboration and ensuring that everyone understands their role in achieving the team's objectives, teams can work together more effectively and efficiently.
Moreover, when team members have a shared sense of purpose, they are more likely to prioritize the team's goals over individual interests, which can lay the foundation for a successful and cohesive group. In other words, ensuring that the entire team understands the goals and vision sets the stage for a more productive and fulfilling work experience for everyone involved.
It is important to remember that innovation is not a one-person show but a team effort. Ensuring everyone is on the same page greatly increases the chances of success. Implementing innovative ideas can become a reality with a systematic approach and a commitment to collaboration.
Innovation Management: The Crucial Role of a Systematic Approach
—————————————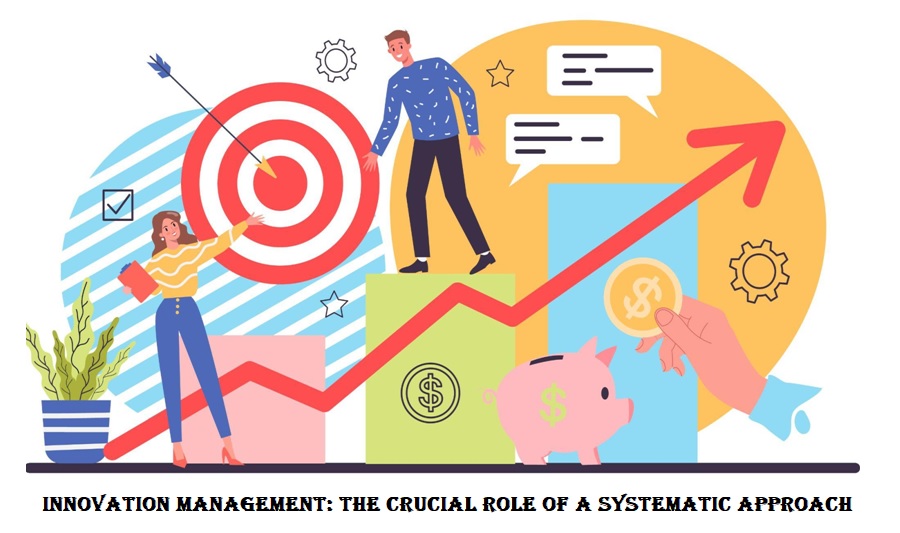 Innovation management manages new ideas, from ideation to execution, and measuring success. To ensure successful tech innovation, a systematic approach is crucial. This involves implementing an innovation management system, which provides a guiding framework for all organizations looking to strengthen their innovation capabilities.
Collaboration, creativity, implementation, and value creation are the four key elements of innovation, and a systematic approach ensures that these elements are effectively managed. By following a structured approach, companies can maximize the success of their innovation projects and remain competitive in today's rapidly changing business landscape.
Challenges of Innovation: Understanding Risks and Limitations
—————————————
Innovation is an exciting journey that requires a systematic approach, collaboration, and lateral thinking. However, innovation also comes with challenges and risks that require thorough understanding and preparedness.
Innovation involves taking risks, which can result in failures or setbacks.


When pursuing innovation, understanding the limitations of resources, technology, and expertise is essential.


The rate of change in the market and the industry in which an organization operates can impact the effectiveness of innovation efforts.


Certain industries' compliance and regulatory requirements can limit an organization's innovation.


Managing stakeholders' expectations while exploring new ideas can be challenging, particularly when the innovation requires significant time, resources, and capital investments.


To ensure success in innovation, organizations need to develop a culture that supports experimentation and continuous learning while balancing risks and resources.
To overcome these challenges, businesses need to acknowledge the limitations of their innovation model and evaluate their processes. Additionally, the technical and business planning issues relating to innovation require careful navigation.
It is, therefore, crucial to have a clear strategic direction and a solid execution plan that involves the entire team. Finally, successful tech innovation requires identifying common problems and finding innovative solutions. By understanding the challenges and risks of innovation, businesses can better prepare themselves to achieve success in the innovation process.
Conclusion
In conclusion, implementing an innovation strategy is crucial for the success of any organization in the technology industry. From ideation to collaboration and execution, every step is important in the journey toward innovation. It is not enough to simply have a great idea; it must be executed with strategic direction and a systematic approach to ensure its success.
Using email marketing software and effective communication, ideas can be sold to top management and ultimate users. However, it is important to understand innovation's risks and limitations and ensure the entire team is aligned with the goals and vision. With a focus on the four key elements of innovation and lessons from successful tech innovations, organizations can successfully implement and execute their innovation strategies.