Here's Why I Prefer Vouchers for OTT Subscriptions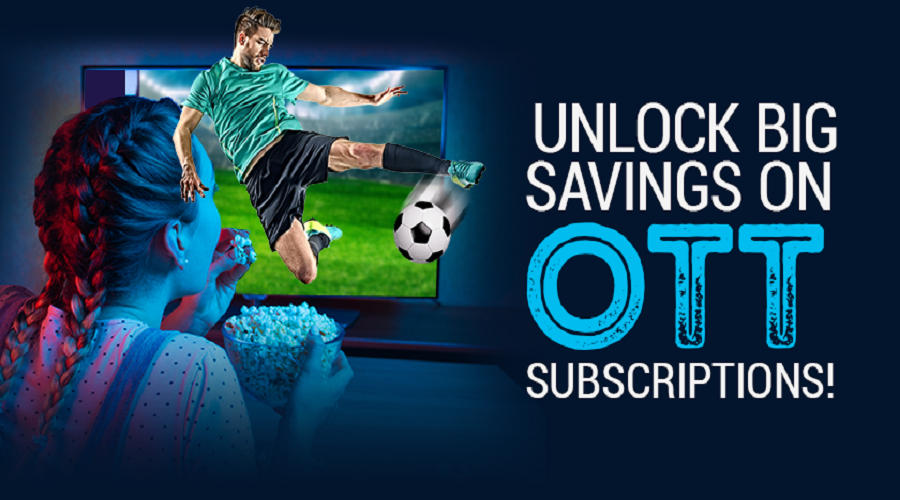 4 years ago you would see me making the time to go to the cinemas waiting in line to get a ticket for me and my family to watch a movie. Just to do that I had to wind up my work early and ask my manager to let me go early, something I honestly didn't enjoy doing but I had to for my love for movies. But thanks to OTT platforms, I don't need to do that anymore, I can get entertained whenever and wherever I want. But there's another problem, It was hard for me to constantly keep purchasing subscriptions to many OTT platforms and watch my money being spent over this.
Luckily, my older sister found a very smart solution to this, she recommended buying Vouchers to those OTT platforms from GyFTR. I noticed there was a Voucher for all those OTT sites I was consuming content from and the best part ? They were all on a discount. At first I couldn't believe it but for once I decided to trust my sister and took the plunge of buying a SonyLiv Voucher. I bought the Yearly Plan which only SonyLiv is available for ₹999. Whereas on GyFTR I paid only ₹619 for the same subscription. Unbelievable right ? Bachat toh GyFTR mai hi hoti hai. Thanks to this I got to watch so many shows like Rocket Boys, Shark Tank, Undekhi, Garmi and more.
I didn't stop at just buying the SonyLiv Vouchers, I further bought an MX Player Voucher at a 20% discount, so for a subscription worth ₹499, I paid only ₹399 and saved ₹100 and I think that's an awesome deal. To reminisce about the older movies I watched while growing up I knew I needed to get my hands on the Shemaroo Voucher and the annual subscription was available at a 50% discount, does it get better than this ? I know I bought 3 OTT Vouchers but it didn't make me feel guilty at all because I got a discount on all of those subscriptions, saved ample money and earned E-Pay points too.
If I had purchased the subscriptions to these platforms without the Voucher, I would have paid a total of ₹2,247, but because of GyFTR and their Vouchers, I only paid ₹1392, saving ₹855. Now tell me, isn't that a brilliant solution?
I've made the decision that the next time I need to give a gift to someone, I'll simply send them Vouchers for OTT subscriptions from GyFTR. There are two benefits here: they will be entertained on the go, and I can save money on gifting. Another point is that they will receive these Vouchers via SMS/ email. So no more delivery or courier fees.
A big thanks to GyFTR for assisting me in saving money without sacrificing quality. I no longer have to be concerned about spending too much money on OTT Platform subscriptions.
GyFTR has an app on iOS and Android that will give you a more seamless, user-friendly experience. Download the GyFTR app now to never miss an update!