How a Mobile App Can Help Your Business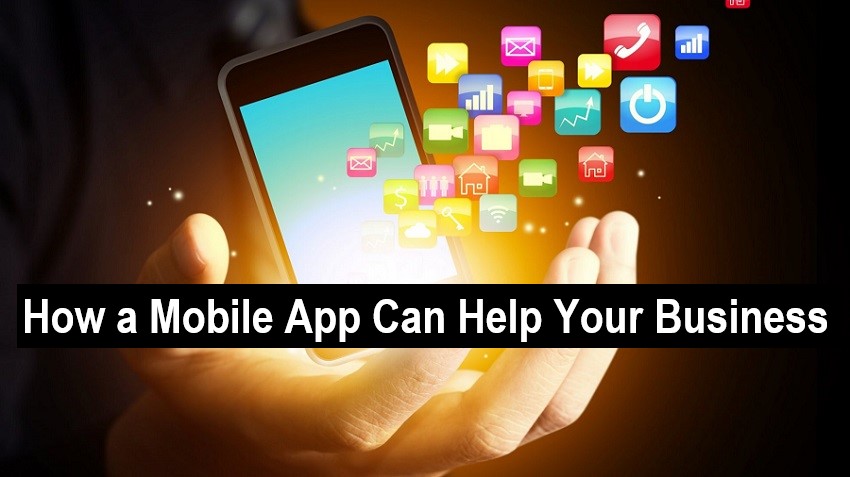 In order to grow their business and reach new customers, many businesses make apps for their phones. It's amazing how quickly the internet world lets people accept new technologies as businesses keep up and look for new ways to get their services to people. If you don't have a mobile app for your business, you need to know why you should get one. By not having a mobile app, you are missing out on a huge chance to get new clients.
Today, more than ever, people want to do things online. However, businesses are also changing the way they do things, which isn't good. That they can hire an app developer and start taking advantage of mobile apps for business. This allows businesses to give end users quick access to corporate information while keeping them interested in their favorite brand and up to date with the company.
Why Should A Corporation Invest In A Mobile App?
Mobile Applications Help With Advertising And Provide Excellent Assistance.
In order to attract a large number of potential clients to your mobile app, you need to provide attractive deals and promotions. Consider creating a compelling offer and distributing it through an app in order to reap the rewards of mobile applications for business. Using timely notifications and in-app pop-ups, you'll be able to get your message out to a wide audience. When done well, push notifications like this are a terrific way to get your message in front of the right people at the right time. For instance, emoji-enhanced push alerts are almost twice as likely to be opened as those without.
Push alerts are the same in terms of how they're sent, but there are some distinctions in how they may be customized. You'll want to provide assistance and relevant updates to users quite a bit. If you want to take advantage of mobile applications, don't have users login and search for information; instead, provide them with real-time updates and as much help as possible via mobile app development.
Value Enhancement
Businesses cannot operate in isolation. There is a certain degree of give and take when the market reacts to your goods. Providing meaningful experiences to clients is the key to corporate success. The more you care about your consumers' needs, the better your prospects of success. Being accessible to them allows for many touchpoints to meet their requirements. One of the finest strategies is to establish a loyalty programme using mobile applications. The more people engage with your brand, the higher the benefits. Offer them money to spend on goods they already want.
Consider Taco's recent app-based loyalty programme. They achieved it by making it fun and rewarding returning clients. The app was a huge success in engaging its target population on social media via social media and app integration.
If you already have one, great. You may make it into a mobile app and wonder what the advantages are. That way, data may be used to increase sales and make you more accessible. If you haven't yet developed a mobile app for your company, now is the moment.
Read also: Free Guest Post Sites List
Unleash The Power Of A Stronger Relationship With Your Consumers.
Let go of personal interactions between consumers and sales reps. Following COVID-19, more consumers will look forward to communicating with companies online. Give your consumers a better way to reach you by creating a mobile app for your company. Take advantage of high-performance mobile devices for your company. This might be a game changer in the future.
Second, the app isn't a person with mood swings and negative outcomes. As a result, your consumer will have a strong mobile presence, an interface designed to provide them the greatest possible experience in evaluating and selecting whether or not to buy your product. Most marketers consider their applications as a way to enhance customer service. Customers utilize mobile applications for several reasons. See the graphic below for the reasons why they do.
Keep your company accessible to your clients. What better approach to keep your services close than to design a mobile app for them? They're already attached to their phones, so letting them engage with you through gadgets is a big step forward.
Increasing Levels Of Engagement
To have a high degree of consumer engagement, you must first contact them. Among the many advantages of mobile applications for business, one of the most important is the ability to reach a wider audience at a lower cost. In the past, advertising on billboards and in newspapers was a costly and time-limited way to connect with potential clients. With the advent of smartphone applications, the scenario has completely changed. The objective is to get as near to your present and potential customers as possible and provide them with a space where they can truly connect with your business. For your business, having a mobile app is a must.
Ensuring that future and present consumers can see your brand at all times.
Effortless usage with a wide range of choices for promoting sales.
In-app purchases may now be paid for using a variety of methods.
Instant messaging alternatives are used to provide high-quality support services.
Keep in mind that boosting engagement and social features may unleash the following benefits of mobile applications for business:
Logging in with your social network accounts is a breeze.
Allowing users to communicate with one other through in-app messaging
It's a great way for consumers to keep track of their favorite items.
Giving consumers the opportunity to interact with one other through online reviews and comments.
Ensure that all of the benefits of mobile applications are unlocked by tailoring its features to the intended audience. Examine the way in which a user interacts with a mobile app, learn about their preferences, and see how the user's involvement changes over time. Utilize bespoke mobile app development to help your company grow as more people connect with it through apps.
Conclusion
When it comes to keeping up with their favorite businesses, people are increasingly utilizing their mobile devices. To them, it is a brand that provides prospective consumers with all of the necessary details in a timely manner. If you are in business, you should have a mobile app. There are several benefits to this, regardless of the sector you are in. Keep your firm open 24 hours a day by making a major investment in this new technology.
Using the best b2b ratings platform to build brand recognition can help you reach a wider audience. Your mobile app investment will help you gain long-term rewards. The security, timely upgrades, and efficient administration of mobile business applications are all assured when working with Intelivita.