How To Demonstrate Your Gratitude To Employees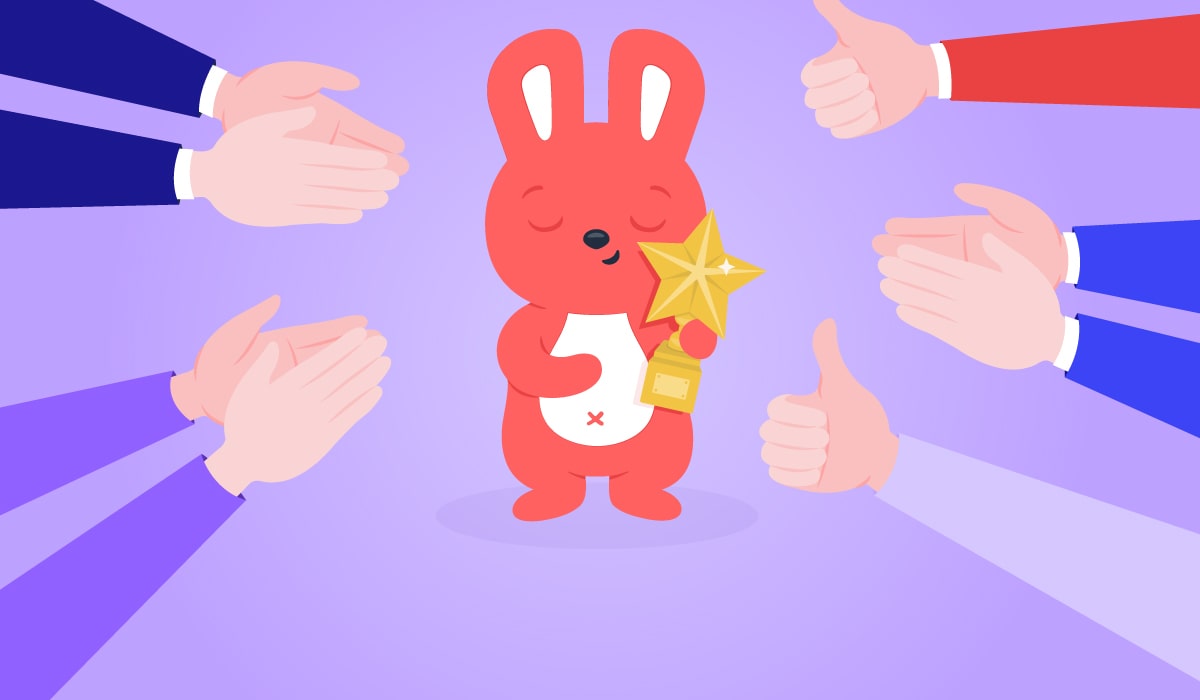 It's important to show employees that you value them and their hard work, especially in a time of enormous economic and labor uncertainty.
People spend much of their lives working and need regular confirmation that their efforts are valued.
Demonstrating your gratitude helps to reinforce positive behavior, improve business performance, and bolster employee loyalty.
Right now, it's more important than ever: Most companies are asking employees to stay home for their health and safety. So far, 22 million have filed for unemployment benefits, an economic downturn that has impacted all corners of the economy.
Even for those fortunate enough to retain their positions, job stability is incredibly shaky.
Companies need to realize the gravity of that decision. Of course, it's the right thing to do. Asking employees to remain productive and engaged during this period, though, is incredibly challenging. There are greater things at stake.
Here are 3 ways to make sure your company's employees know they are valued.
1. Always Praise Good Work
Praise is a surefire, free way to show employees that your care and secure quality work in the future.
According to Gallup, employees who received praise within the last seven days were responsible for a 10-20% difference in revenue and productivity.
Meanwhile, employees that didn't receive adequate recognition said they were three times more likely to quit in the coming year.
When offering praise, it's best to provide detailed feedback about what made the work suitable.
This helps employees improve and reinforces the positive behavior that's helping your business succeed.
Frequent praise also fosters a sense of belonging, loyalty, and motivation in the workplace.
This means that every level of leadership should make it a habit to recognize employees for producing quality work.
For best results, managers should acknowledge those directly below them and adjust their praise to the context. This way, every commendation feels relevant and genuine.
2. Award Year-End Bonuses And Incentives
Bonuses are a simple, effective way to demonstrate to staff that you value their hard work and commitment during the year.
These can be cash payments, reward cards, or desirable perks such as extra vacation days.
Right now would be a great time to explore additional employee perks to conserve cash.
Year-end bonuses are a strong reminder that business performance and employee commitment are connected. This also gives employees something to look forward to.
Performance bonuses also can help drive motivation and performance in times of change or need.
Anchor bonuses to specific goals and metrics, and communicate these aims throughout the year to maintain motivation.
If you're only awarding bonuses to select employees, it's best to deliver them in private. This enhances the importance of receiving a bonus without diminishing the contributions of others.
In the absence of bonuses, a year-end party or a retreat is an effective way to demonstrate your gratitude.
Use this time to celebrate your employees and reinforce your company values in a fun, informal atmosphere.
Bonuses and incentives let you show, not just tell, employees how much you value their input.
3. Offer Opportunities For Employee Skill-Building And Advancement
Employees are eager to develop themselves and feel valued when employers offer such opportunities.
According to LinkedIn, 93% of employees say they would stay at a company longer if it helped them invest in their careers.
Helping employees advance themselves professionally is proof that you value them and their drive to improve.
Advancement opportunities can be in the form of:
Training
Retraining
Complimentary memberships in professional organizations
For example, sending staff to a workshop adds new skills to your team while creating happy ambassadors for your brand.
It's important for leadership to set aside adequate time for staff to learn.
This is because people prefer to learn in small modules rather than lengthy seminars that dump heaps of information on them. If employees feel stressed by the added workload of skill-building, it negates the value of the opportunity.
Self-development is a welcome challenge for employees and a chance for businesses to acknowledge this determination.
Showing Gratitude For Your Employees
Recognition is a powerful motivator that's essential to a happy and productive workforce.
From praise to bonuses to self-development opportunities, companies should demonstrate their appreciation for employees in varied ways.
Fostering a culture of gratitude pays dividends in the form of employee retention, productivity, and business performance.
Grayson Kemper is a Content & Editorial Manager at Clutch, the leading B2B research, ratings, reviews platform. Clutch helps businesses identify, vet, and connect with the most relevant business services providers for their needs.