Why Local SEO Should Be A Priority For Small Businesses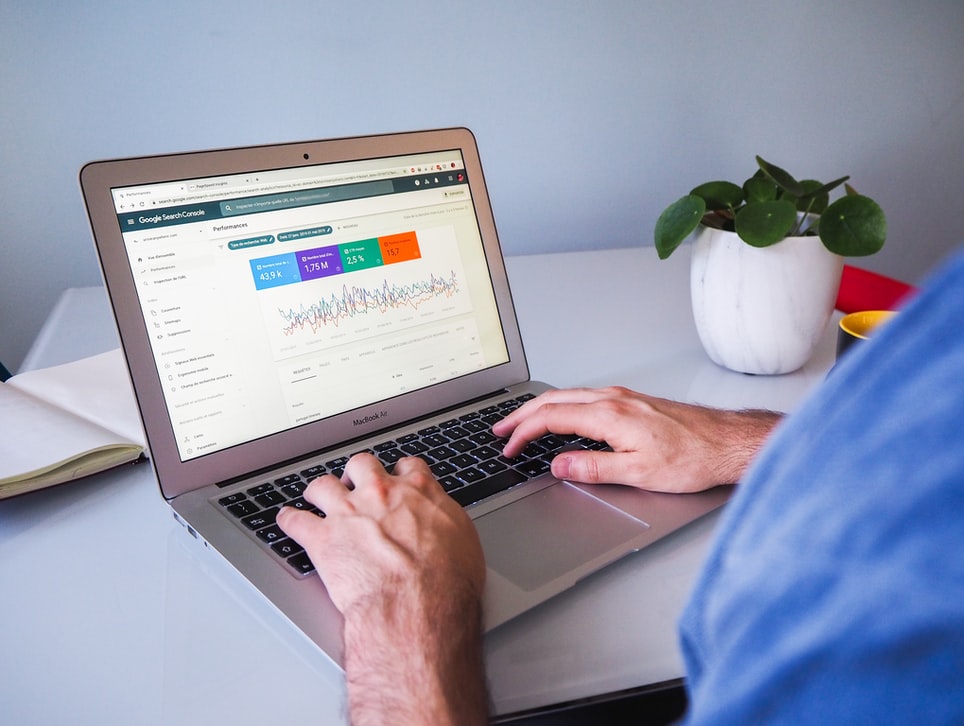 Although there is no silver bullet to soar the search engine, a few smart strategies can help you climb the charts gradually. And local SEO is one such tactic.
With today's modern technology, more people are using Google Maps and associated business listings to find local companies. According to eMarketer, eight out of ten consumers prefer to use search engines to find local products/services.
Therefore, dominating Google search these days is critical for a business. If you are one of the big corporate gurus, you probably have many resources to do so. However, if you belong to middle or lower corporate strata, you should opt for local SEO practices.
Local SEO is, unfortunately, not always focused on by many business entities. This is why their original customer base dwindles. In fact, a bunch of recent studies has confirmed that most online purchases happen after people search for these products locally.
72% of consumers who did a local search visited the store within five miles. (WordStream, 2016)
28% of searches for something in surroundings result in a purchase. (Google, 2016)
78% of local-mobile searches turn into offline purchases. (Search Engine Land, 2014)
30% of mobile searches are linked with a location. (Google, 2016)
A local presence is your way to go if you are a start-up or a new entrant in the field. Below, we have some reasons to convince you even more.
Greater Local Visibility
In a lot of ways, a local presence is easier to obtain than a national one. Once you learn what you are doing, you can understand your local market much better than anyone else. Or you can take locally reputed professionals on board. For example, SEO experts in Seattle can bring more valuable insights if you want to pursue your venture in Seattle.
They will devise strategies to promote your products/services to potential customers by scrutinizing the current trends. Signals such as social profile pages, links, local content, and citations are local SEO information. This allows the search engine to bring relevant results for the users, improving rankings and escalating sales.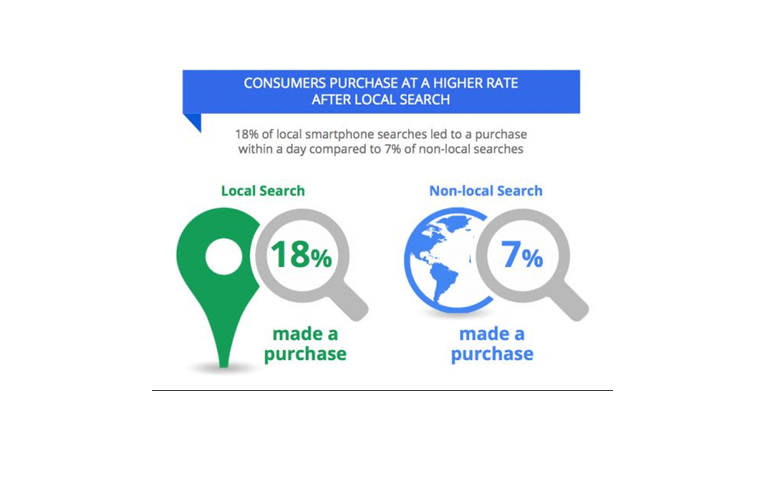 To start with, get yourself on Google my Business listing. Plus, there are plenty of others like Yelp, Yellowbook, Bing Places to improve visibility. Chatmeter states that if the first position of a local listing gets 30% of the clicks, local listings after the sixth ranking get fewer than 2% of clicks. And this is for search results that are still on the first page.
So make sure your local SEO strategies are in place to retain a higher position in the list.
Establishes Business Credibility
Google handles more than 63,000 search queries each second. (Quora)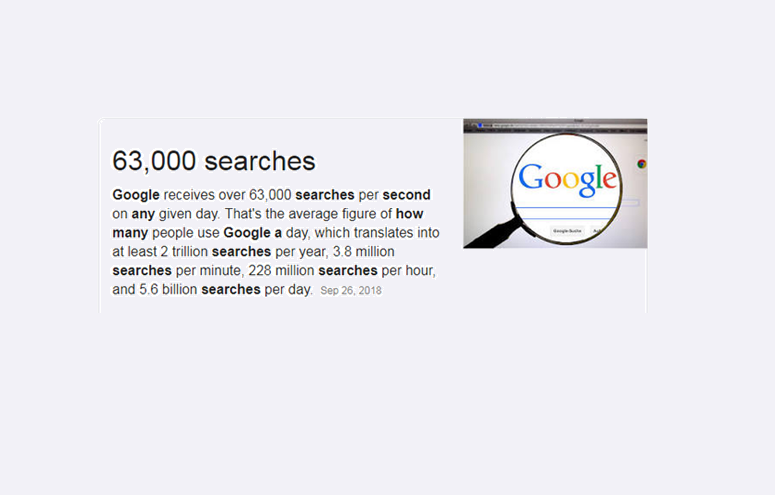 This staggering search statistic reveals how critical it is for a small business to strive for the higher ranks. It gives the audience a reason to check you out.
Users find local listings that pop up on the top of a search engine more authentic than paid or organic search. As per Hubspot, SEO is 5.66 times more effective than paid search advertising. Be sure to use long-tail keywords with local modifiers and semantic variations to expand your keyword coverage.
Steps like including directions on Google Map on your contacts will allow the customers to find you easily. The local algorithms will have further data to confirm your location.
Along with this, having customer reviews is another factor in enhancing your authenticity. Research by BrightLocal revealed that about 88% of local users trust online business reviews. Hence, it is essential to ensure you get your regulars to share their experiences. After all, word-of-mouth is the best form of marketing, and it's free!
Better Return on Investment (ROI)
Brian Halligan, the co-founder at Hubspot, staunchly believes in an organic-first strategy for its strong conversion performance and longevity.
Spending money on advertising may appear like throwing your bucks down a dark pit as you struggle to calculate the return on investment. On the contrary, targeting a local audience allows you to find the exact audience you are looking for. You can select the target audience based on search terms like gender, age, interests, and location.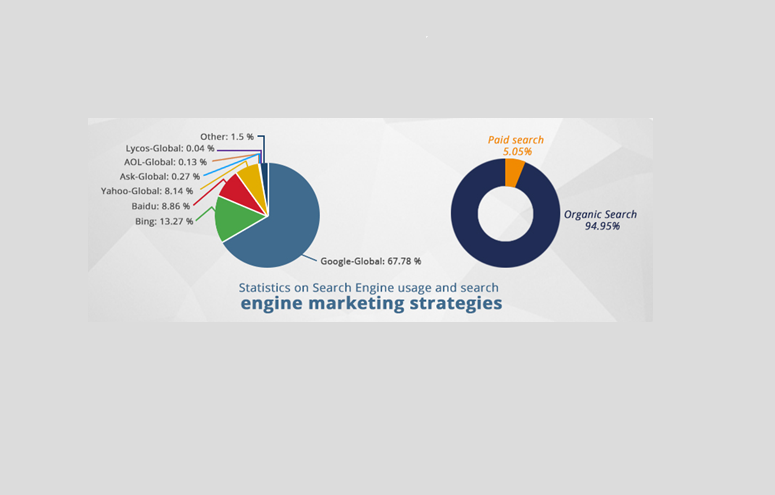 SEO ROI accumulates with time as content creators establish visibility and authority of your platform. Potential buyers tend to visit a website more than once before making a purchase or filling a form. Thus, ranking higher for more keywords increases the likelihood of conversion as time passes. Acknowledge yourself with Google Ranking Factors in the upcoming years to maintain your SEO plans.
In the past, local companies had to operate traditional marketing routes, such as newspaper adverts, leaflets, and radio ads. These methods are in steep decline (given how the local newspaper agencies are gradually shutting down).
Research from Poynter found that local newspapers have lost about 80% of their readership over the last two decades. The internet allows people to consume news when and how they like. Local SEO makes sure prospects find you when they need your solutions, not when they don't.
Let's Wrap it Up
Knowing that consumers are looking for local brick and mortar stores for instant purchases, it is more crucial than ever to have a solid local SEO strategy. For this to work, it comes down to 3 main categories:
Reviews
Online Business Listings
Local Search Rankings
As search engines notice a growth in "near me" searches with urgent words like "open today" or "now," companies should ensure their local visibility is in line with their customers' needs. Remember understanding your market is the primary factor to uncover what they require. Make sure you have a strong team to evaluate the market and upgrade your virtual presence accordingly.
We hope our blog will help you jumpstart your Local SEO tactics. Let us know what would be your first step!