How To Select The Right Payroll Software For Your Business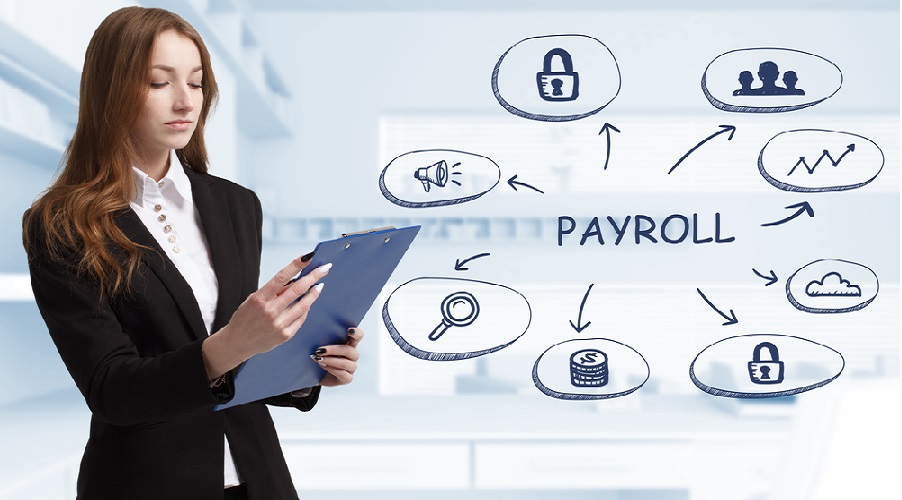 There are many software's available nowadays that make running a business much easier. One such software is the payroll management system. No matter what the size of a company is, a good payroll system will work like a magic. Of course, you as a business owner need to choose one that is best for you. If you are thinking about shifting the present manual payroll to a digital one, here are some things to look out for when selecting payroll software for your business.
But before you start looking at different payroll systems in the market, you first need to evaluate your needs. The first thing to see is the number of employees you have. Other factors to consider are your compensation packages, the tax requirements you have, and any other special features. Based on that, you can choose from one of these types of payroll software:
Cloud-based payroll system: This system lets the business owner access the system from anywhere. This is best for companies that have a lot of remote workers or those that have flexible working hours.
Desktop payroll system: This type needs to be installed on a desktop and can only be accessed through that desktop. So, if your business is small and all workers are in one office, you should select a system that is a desktop system.
Online payroll system: This is almost similar to a cloud-based, but the only difference is that it is hosted by the service provider. Again great for those with remote or flexible schedules workers who don't want the hassle of hosting.
Hybrid payroll system: A combination of the first two types, this type of payroll software is best for businesses that have both remote and full-time employees working from locations.
Mobile payroll system: A mobile device is needed to access this type of payroll system.
Once you have a basic idea about which type of payroll system you need, you can start looking at the different options you have. No matter which types you are looking for, evaluate them on the following points:
1. User-friendly
The first quality to look for when selecting a payroll management system is how user-friendly it is. It should be simple to install, understand, and utilise at every stage. It should be simple to use and well-organized when searching for information. For example, a drag-and-drop functionality on the interface will make it very user-friendly. Similarly, a customizable dashboard will make sure anyone can use the software to their best ability. All the features and functionalities should be easy to use no matter what device is being used to access it.
2. Easy to customize
Every business has its own needs and requirements and the software you choose for your payroll system should work for it. Hence software that can easily be customized is a great feature to look for when choosing payroll software. If it is inflexible and hard to use, then you have to find ways to work around it. You bring in software to make your work easy, so if you do more work to use it, the whole reason for getting it becomes invalid. Having said that, the software you are looking into should have some sections that are customizable and some that are not. Here are the things that should be customizable in a good one.
Employee information
Tax settings
Payment methods
Payroll frequencies
Pay period
Custom reports
Overtime settings
Most software will let you customize these settings. Then there are payroll systems that are geared for specific industries like retail which come with pre-customized settings unique to those industries. So, if you are from such an industry, you can look for payroll management software that is tailored to your industry.
3. Reliability
The payroll system will become the backbone of your business. So, reliability is one feature you should never compromise on when looking for a great payroll system. An unreliable payroll will give you more headache and stress than doing it manually, so not worth your time and money. Hence read the reviews of the software you are looking into and if you know someone who is using it, ask how happy they are with it. Reliability is something that can only be understood after a long period of use and not when someone is giving you a demo of the product. The areas where it needs to be reliable include:
Handling your data. Your important data input should be handled securely and accurately.
High stability with little to no crashes happening. A payroll software crashing frequently will through a spanner into the smooth running of your business.
Very easy backup process. Whether it is a cloud-based payroll system or a desktop one, it should have a regular and quick backup process in place.
And lastly, if anything goes wrong, reliable customer support should be there from the company.
As said before, all these reliable factors can only be seen when you are using the product for a long time. This is why reading online reviews of the product and talking with people who have used it about their experience is so much important in deciding this aspect of selecting payroll software.
4. Great report generation
One reason people go for a payroll system is that it is easy to generate a report using this software. Hence when looking into different options, check how easy it is to generate a report with the system. It should easily generate a report on employee tax deductions, company finance, employee earnings, and such important ones as total payroll expenses and the amount of tax to be paid. The report generation should also be customizable as different companies have different types of reports that need to be generated periodically. For example, you may need to have a report on:
Department-wise or job title-wise employee earnings
Vacation and overtime hours of employees
Tax history and wage history of a particular employee or a group
Budget comparison, monthly or yearly, of actual payroll expenses
Specific employee information like their address, ID card, etc.
Good payroll software should have the capacity to generate accurate, detailed and customizable reports. The higher the reporting capability of the software, the better it is.
5. Help with employee self-service
One feature that the latest payroll system is stressing on is employee self-service. Employees have concerns regarding their terms and conditions with the company, their vacation time, overtime, and tax deduction. If HR has to answer them individually, the department won't have time to do other jobs! The payroll system can help you with this. It should have features that will make the employees look for these answers themselves. They should easily access information like the status of their paid sick leave, available paid time left, or if they can work remotely through their account. So, look for how the payroll software can increase employee self-service and satisfaction before finalizing the purchase.
6. Easily integrate with other management systems
Today's business doesn't just have a payroll system, it has multiple other software to help it run smoothly. For example, the payroll system needs to run in tandem with your accounting software so that no duplicate entry happens. If you have attendance software in place, it should work with it to track employees' working hours. So, payroll software that can integrate easily with other systems is the best choice. Especially, it needs to integrate with these systems that most businesses have:
Time and attendance software
Accounting software
Benefits administration software
HR management software
CRM software
Asset management software
Project management software
E-Commerce platforms
Employee onboarding software
If the software is not going to integrate with your existing software, there is no point in buying it. The payroll management software should make your life easy and not complicated.
7. Priced reasonably
The payroll system is important to your company, but it should not financially burden you when you buy it. When there are some good free-to-use and low-cost software available in the market, the payroll system you buy must be worth the price. This is why most payroll system has tiered packages for their buyers. They pay based on what features they want. Or they can pay based on the number of employees they are going to handle through the system.
Then there is software that offers subscriptions for their use. This way, businesses can drop it when they don't need it or if they want to migrate to another system. Some offer a free trial period which allows the businesses to fully make sure that the software can handle their requirements and that the features of it are what they need.
Conclusion:
So, these are some points to consider when selecting payroll software. There are many options available in the market and choosing one can become hard. Pay attention to what you need and if the key features of the software are fulfilling it or not. Only then the payroll system can work efficiently to take your business to a new height.