Understanding the Psychology of Color in Website Design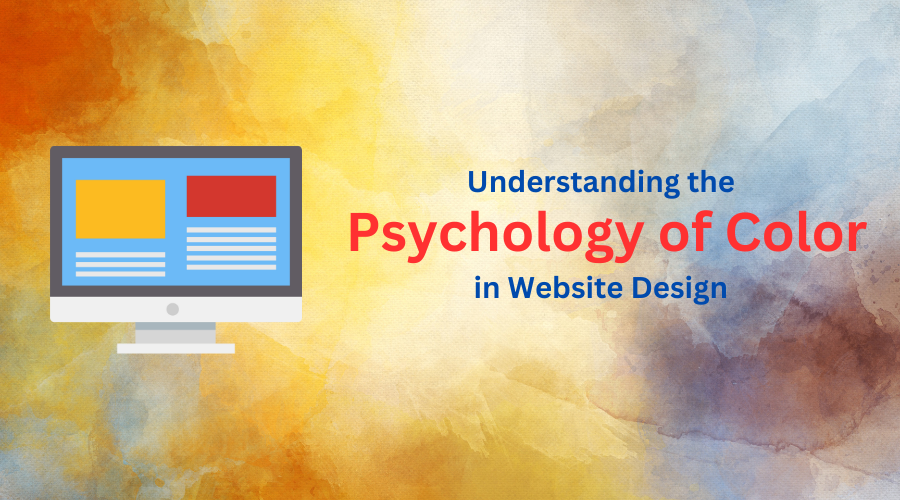 Color is a powerful aspect of web design and engages more and more audiences. A website is an essential tool for conveying necessary information to customers. When it comes to website design, web designers focus on ideal colors based on industry niches. Color on the website positively influences visitors' moods and behavior.
A good color scheme makes visitors feel happy and read anything easily. If you need a website with good color, you can approach the best web development company in orange county and acquire service. Designers must have a proper understanding of the psychology of color to make web design smarter.
The perfect combination of colors is good for boosting the user experience on the website.
It is responsible for getting website visitors' attention and obtaining an emotional response to drive conversion.
Understanding color psychology helps designers make informed decisions about color usage and how it impacts website effectiveness.
You need to realize color psychology's role in the web design and how to integrate color for a better user experience.
Comprehend the psychology of colors:
——————————–
Color psychology deals with how color influences human behavior and emotion. Color can activate different feelings and emotions. Based on color psychology, designers have good ideas about color that impact how humans feel, think, and behave.
Every color has several meanings and associations that are different throughout generations, cultures, and personal preferences. Some colors induce positive emotions, including excitement, trust, or happiness, and others set off negative emotions, such as anxiety, sadness, and anger. You can understand some color associations for web design like
Red:
It is an intense color and associated with a passion that reminds one of a sense of urgency. Red is responsible for gaining more attention and viewer pulse racing. For that purpose, it is used in sales signs. It is also regarded as an appetite stimulant and appears in natural food. Such color choice makes sense for the food brand.
Designers use red to emphasize time-sensitive deals on a site, like sponsoring product clearance sales. Sometimes, red may devastate visitors when overused. It may also be associated with intense negative emotions, including violence, fear, and anger. Designers offset red with other colors and supporting pictures.
Blue:
Blue is a popular color that brings a sense of professionalism, reliability, and trust. These are very important for the brand. For many web designers, blue is the perfect color choice for designing the website for businesses in the financial sector. Color triggers relaxation and calm and emerges in the food in nature.
When it comes to web design, designers prefer blue for several reasons. It is the best choice for many websites. Moreover, blue is not ideal for food websites or brands that make a statement and are ahead of the crowd. Calming color is suitable for developing a sense of stability and security. It is not suitable for highlighting deals like red.
Orange:
Orange is a less intense and vibrant color for web design. It is a complete visual impact, like red, and builds a sense of urgency without negative associations. When using orange, it makes the site warmer and more welcoming.
It is reliable for inducing a sense of playfulness and fun.
Color is full of energy and is a popular option for the site to target a younger demographic.
Bold color choice is suitable for bold fashion brands.
Designers use it to make perfect statements on-site.
Designers manage orange to a minimum when building a website for severe corporations. Keeping on-page elements is vital to draw attention to include a call-to-action button.
Yellow:
Yellow is a well-known playful and fun color that manages a sense of optimism, sunshine, youth, and cheerfulness. In this specific case, yellow is irresistible in a sense and stirs up anger and frustration.
When using professional website design services, you can get a website with this color and feel warm, friendly, and cheerful. It makes life up and prevents eye strains for readers. Yellow is a good color choice for developing the contrast.
Bright yellow is ideal for energizing readers and developing a sense of happiness. Soft and light yellow is perfect for a calmer happy feeling. Yellow is best for capturing attention to the call to action button and text.
Green:
Do you want a website with a balancing and harmonizing effect? Of course, you can try the green color. Designers give you possible ideas about colors that fit the website.
It manages the direct connection with growth, nature, health, money, calmness, good luck, support, and energy. It is a good choice for eco-friendly business owners and brands to sell healthy products.
On the other hand, it is better for credit card websites, personal finance blogs, and online casinos.
When redesigning the website for a brand, designers use green as a significant part of the color scheme.
Eco-friendly brands promote environmental awareness and sell outdoor or health products.
Green is ideal for a call-to-action button. Designers use it with other colors on other pages on the site.
Green is an eye-catching color for the eyes to process anything. Designers focus on them to build calming and relaxing effects representing nature, wealth, or new beginnings. It is a good color choice for medicine, human resource, environment, and science.
Black:
Black is something special color denotes luxury and high fashion. It gives the website a sense of elegance, edgy, power, wealth, and sophistication. Black is an entirely natural choice for sites that sell high-end fashion, luxury goods, and cosmetic brands.
Black color is an excellent option for websites that sell luxury products.
Using black ideally develops sharp contrast to other elements on a page, like an image.
Designers also pair up the black color with vivid color and white font.
Black is the hottest color trend in energy-efficient web design.
Many individuals think that dark background websites minimize website consumption by reducing light emissions. Black color is perfect for fashion, marketing, luxury goods, and cosmetics.
White:
White is the favorite color to make a website virtuous, simple, clean, and pure. Such color induces a sense of calm, innocence, and purity. It is suitable for websites relevant to the healthcare industry and gives an accent to other page colors. White is possibly a reliable color in website design. People use white space to draw visitors' attention where they need it.
It is excellent to develop a natural flow to aid visitors in navigating the page. Integrating white space is effective in balancing diverse elements on the page. It is the perfect way to stand out key elements and enhance readability. Color choice is better for high-tech and science sites. Designers pair it with gold, silver, black, or gray.
Purple:
Purple resembles royalty and creates a sense of power, wealth, imagination, authority, and creativity. A website with purple color enables users to feel a sense of elegance and sophistication. Dark purple is ideal for wealth and luxury.
Light purple is responsible for romance and spring. Color is effective for beauty product brands, massage, astrology, healing, and others. Most feminine brands wish to use purple on the site for attention and attraction.
Using proper color for web design:
——————————–
For website design, color is good for building a visual hierarchy, evoking emotions, and directing attention. You can follow some measures to use color properly on the site.
Make visual hierarchy
Color is a crucial element in a website to boost effectiveness. It guides the user's attention to the necessary elements on the page. Contrasting and bold color is easy to highlight the call-to-action button and make them visible to the audience.
 Complement each other
Different colors stir up different emotions. But clash if it is not used properly. Color tools and palettes are better for selecting colors that harmonize with each other and bring a unified look and appearance.
 Color accessibility
Color accessibility is a significant aspect of web design. With it, you can ensure that the website is accessible to everyone. Selecting the right color with good contrast is easy to make the site distinguishable to people with vision deficiency.
 Test diverse color variations
Trying different color combinations is excellent for knowing which resonates best for the audience. Developers perform A/B testing to decide which color is suitable for an effective conversion rate.
Conclusion:
Color psychology is a significant part of web design. Every designer must pay attention to the meaning and association with diverse color choices. Depending on the color choice, orange county web design agency makes websites with powerful visual identities.
When using color perfectly on-site, it stirs up emotion, builds a good visual hierarchy, and impacts the customer behavior. Considering accessibility and cultural diversity is better for a brand to resonate with as many users as possible.
To develop a website successfully, you must look at many things, like content, message, and user experience. Work with experienced and knowledgeable professionals to develop a stunning site to drive results.