How to Utilize AI Art & ChatGPT To Create Awesome Web Designs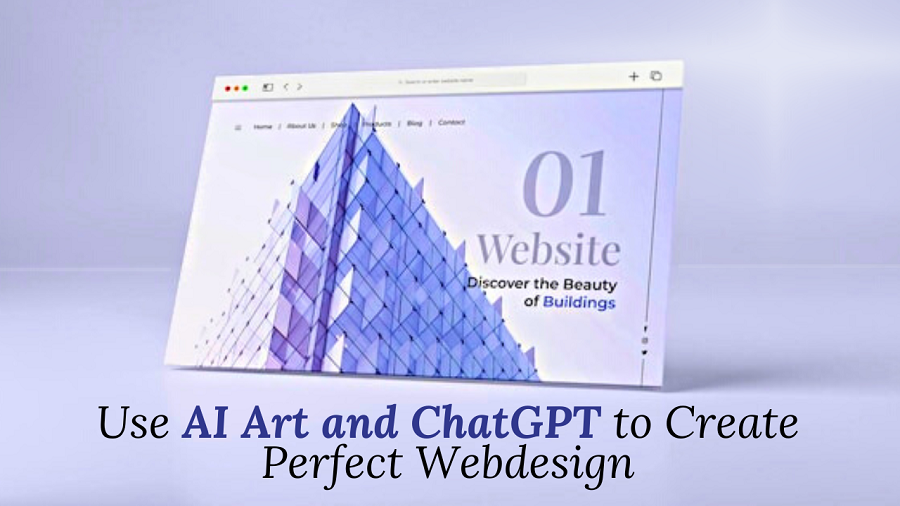 Artificial Intelligence offers endless opportunities to users willing to understand the technology. And one of the latest, and probably among the most powerful tool available to the general public, is ChatGPT. Artificial Intelligence Solutions Providers are not the only ones using the tool currently. People from various professions are using new technology to ease their work.
Now, web designers, experts or not, can use ChatGPT to create a fantastic web design. In this post, learn how to use the technology to make visually stunning web designs using artificial intelligence and natural language processing.
Create custom artwork using AI art software like DeepArt and Artbreeder. Then, you can use ChatGPT to refine the output and enhance the overall design through ideas and suggestions based on Natural Language Processing.
With these AI-based engines, combined with traditional design tools like Canva, Adobe Creative Suite, or others, you can create the ultimate web design that helps you set yourself apart. Keep reading to learn how you can use AI art and ChatGPT to make web designs that leave every website viewer awestruck.
What is AI Art?
—————————-
Now, AI algorithms can also create artwork using human input. In specific software like DeepArt and Artbreeder, the user can choose a style or theme for artwork, and the software will make the design. It offers endless possibilities to create art of various styles and themes, allowing you to choose the type of art you want. A little understanding of art combined with a basic knowledge of the software is enough to help you create unique artwork.
What is ChatGPT?
—————————-
ChatGPT is a Natural Language Processing (NLP) tool that creates text based on human prompts. Hence, web designers can use the tool to refine the AI artwork by adding prompts that describe the theme or concept that the user wants to convey through the art piece. Then, ChatGPT will offer a range of ideas and suggestions to improve the design.

How to Use AI Art Combined with ChatGPT to Create Awesome Web Designs?
Here is a step-by-step guide on how to create fantastic web designs using AI Art and ChatGPT.
1st Step: Choose & Get AI Art Software of Choice
You can get a range of AI Art Software online. Practice due diligence and learn about your options. And zero in on the best choice for your needs. Some of the Art creating software you can find online are DeepArt, Artbreeder, and several others.
Now, every tool comes with its own set of features and capabilities, so you must choose the best option that can meet your needs and download it on your computer.
2nd Step: Explore the Features Available on AI Art Software
Once you have installed the software on your device, it is time to become accustomed to it. Take some time to explore the various features and options available on the software. Also, experiment with the different styles and themes available on the software to understand the type of designs you can make on the tool.
It will take some time to become familiar with the software, but the initial effort will help make your journey of creating fantastic web designs easier.
3rd Step: Use ChatGPT to Refine & Enhance AI Art
Once you have created some initial designs using the AI art software, start using ChatGPT to better the artwork.
For this, you can enter prompts that list the theme or concept of the artwork, along with the message you want to convey, and ChatGPT will offer its own set of ideas and suggestions that you can use to create the design.
4th Step: Use the AI Art As The base of Your Web Design
After creating the perfect AI art that matches your expectations, it is time to start making a web design based on the artwork. Here, you can use AI art to create the website's background, header images, and other elements.
Also, create buttons and icons using AI art that you can add to the web design to make it more fun.
5th Step: Utilize the Design Tools to Refine Web Design
And once you have used the two tools, go back to basics and use Adobe Creative Suite or Canva to make any modifications you deem appropriate, add text, and make other changes to make the final product look more cohesive and visually appealing.
Following these five simple steps, you can create visually stunning websites that engage your customers and leave a positive impression. So, put your creative cap on and use these tools for your next web design project.
Some Websites to Create Website Designs Using AI & ChatGPT
—————————-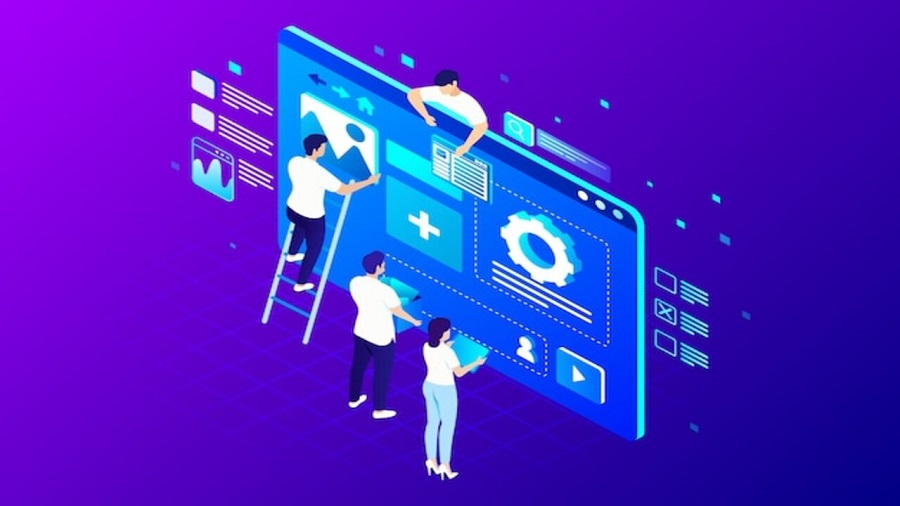 Creating a website design using AI Art and ChatGPT is not a novel idea. It is in play, and currently, several websites on the internet are using technology to create web designs that engage. Here are some examples of websites you can use to develop AI Art and website designs.
DeepDream Generator: Use the DeepDream algorithm to create original AI art. It will create artwork based on your choice of style and topics.
Artbreeder: Artbreeder is another software that allows users to create an original piece of art using AI. Choose from the various styles and themes to create amazing art.
NightCafe Creator: It is an AI art generator app that uses neural style transfer to turn pictures into art. Moreover, it has a text-to-image AI that can create artwork only using a text prompt.
GPT-3 Demo: The website shows the true capabilities of OpenAI's GPT-2 and the power to process natural language. Use the tool to create text using prompts and for its various exciting applications.
You can use these tools to create the ultimate web designs. Play around with the various applications, and try to find the ones that work for you. Also, some of these tools are available for free, but AI art generators are generally paid. So, do keep in mind that these tools come with their own set of charges that you need to pay for the job.
Artificial Intelligence Solutions providers have already created a bunch of tools with the ability to create art using various inputs. It is a discovery that is changing the landscape of design and will flourish in years to come.
A Question for Artificial Intelligence Solutions Providers – Can the AI Art and ChatGPT Replace Human Designers?
—————————-
AI is not responsible for replacing humans on the job. Instead, it is a tool made to help web designers already working in the field. The designers have the expertise needed to determine if something works or not. They can make appropriate changes to the design to make it more user-friendly. So, while AI art and ChatGPT can help you create the base of your website design, it will take a web designer who knows the nuances of the trade to make it work.
And hence, it is safe to say that AI does not replace human designers but does help make the process faster, leading to less use of resources and better results.
Final Thoughts – Artificial Intelligence Solutions Providers Gift to Designers
Artificial Intelligence solutions providers aim to create tools that engage users and provide support to professionals. They are looking for ways to solve real-world problems and make people's jobs easier. The use of AI Art and ChatGPT to create web design is a step in the right direction, helping humans and technology to work in synergy to generate greater output.