The Psychology of Web Design: How Design Impacts Human Behavior and Decision-Making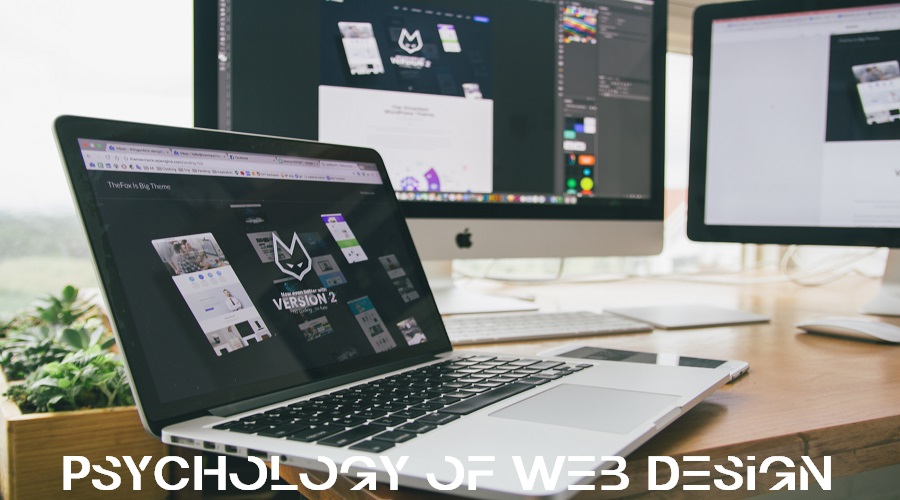 The importance of effective website design has never been more significant due to the development of technology and the increasing amount of time we spend online each day. It has been extensively researched by psychologists and UX (User Experience) designers how a website's design and functionality can substantially impact people's behavior and decision-making.
The psychology of web design is primarily concerned with comprehending how the human brain processes information and how design might affect behavior. Here are some examples of how design can affect how people behave:
First Impressions Matter
People form immediate judgments about websites based on their visual appearance. A visually appealing and professional-looking website can create a positive first impression, while a poorly designed site can turn users off immediately.
 User Engagement
How a website looks and functions can impact users' engagement with the site. Design elements like the layout and color typography can influence user engagement. A well-designed site can attract users and keep them interested in the content.
 Navigation and Usability
A website that is simple and easy to navigate and use is more likely to keep users on the site longer and encourage them to return in the future. Design elements that improve navigation and usability, such as clear labels, logical organization, and intuitive interface design, can significantly impact user behavior.
 Trust and Credibility
A trustworthy and credible website is more likely to be perceived as such. Design elements that convey trustworthiness, such as clear branding, quality images, and well-written content, can help build trust with users.
 Decision Making
How data and information are shown on a website can impact people's decisions. Design elements such as persuasive language, placement of calls to action, and pricing presentation can influence user behavior.
In brief, effective web design is about understanding how design can affect human behavior and using that knowledge to create more effective websites to achieve their goals. Designers can build more engaging and effective websites by considering the psychological factors influencing user behavior. If you're looking for the best web design, all you can do is search for them in a reputable creative designing agency for your business image and growth.
Here are some fundamental design principles that can help influence user behavior.
Use Design to Create a Positive User Experience: The goal of web design is to make a website look good and create a positive user experience. Design elements such as the use of white space, font selection, and the placement of images can all contribute to creating an engaging and enjoyable experience for users.
Use principles of emotion psychology: The term "emotion" is frequently used in psychology to refer to a complex state of feeling that causes bodily and psychological changes that affect thought and action. As a result, when your design affects a user's emotions, it also impacts their behaviors and decisions.
Use white space effectively.
White space refers to sections on a web page that lack content or other items that need the user's attention. It is important not to ignore the importance of white space in web design. By keeping things simple and effectively employing white space on your website, you demonstrate to visitors that you don't want to waste their time and instead direct their attention to the most important things.
Design for Mobile:With more and more people accessing the internet on their mobile devices, designing optimized websites for mobile viewing is essential. This includes using responsive design, ensuring that a website looks and functions well on all screen sizes, and designing for touch interfaces requiring larger buttons and navigation elements.
Maintain pattern consistency:
Humans are adept at recognizing specific visual patterns, particularly when it comes to site design. People used to notice the recurring web trends, from background colors to page layouts. The designer's task is to develop something new while preserving the brand's essence and refraining from changing these basics.
Design to build trust
Building trust needs to be the designer's main objective. If you want customers to act and behave in your preferred manner, you must first develop trust in your website and your company. It's important to acknowledge that trust-building is more challenging in the age of digital scams. Make sure not to do any forceful overlays on your website.
Leverage Social Proof:People are likelier to trust a website if they see that others have used and liked it. Social proof, such as user reviews, testimonials, and social media shares, can be used in web design to build user trust and credibility.
Use Visual Hierarchy: Visual hierarchy is the principle of organizing design elements to draw the user's attention to the most important information first. Using techniques such as size, color, and placement, designers can guide users through a website and ensure they see the most important information first.
Use the Power of Storytelling:Storytelling is a powerful tool used in web design to create an emotional connection with users. Designers can create a more engaging and memorable user experience using narratives and storytelling techniques.
Use typography to convey the feelings and sentiments of emotions.
Each typeface has a unique meaning and purpose. News websites frequently employ San Serif or Time New Roman fonts. Why? It's easier than it would seem. These typefaces are the most conventional. Therefore they exude a sense of age-old tradition, authority, and professionalism. Some news websites aim to give you the impression that they are knowledgeable in the subject matter and that the information you are reading is significant and real.
The Last Words
In conclusion, web design is vital in shaping how users interact with digital interfaces and make decisions online. Every aspect of a website's design, from the layout and navigation to the color scheme and imagery, can impact a user's behavior and choices. A website design company is crucial in helping businesses create user-friendly, visually appealing websites optimized for conversion. By understanding user experience design principles and applying them to our websites, we can create a more intuitive and engaging online experience for our audience. This, in turn, can lead to improved engagement, higher conversions, and better user satisfaction. As the digital world continues to evolve, we must stay attuned to how design impacts human behavior and decision-making and strive to create web experiences that are beautiful but also effective and user-friendly. So let's keep pushing the boundaries of web design to create truly impactful experiences that make a difference in people's lives.