The Best Benefits of Adding Schema Markup to Your Website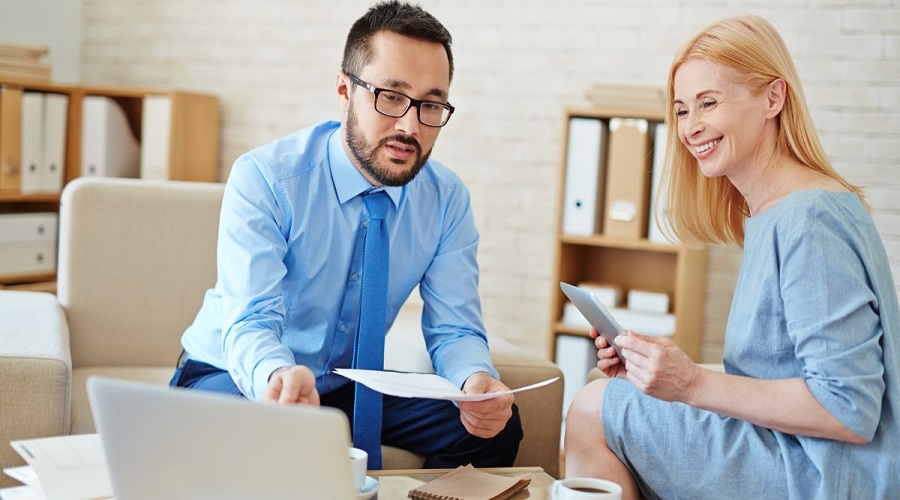 Do you want to know why adding schema to your website is a good idea? Curiosity is then put to rest here. We will clearly explain this new website optimization approach to you in this article.
Similar to how people use dialects to interact with one another, search engines also use a dialect to interpret the data of websites in order to provide users with more accurate search results. This language or script is called schema markup, often known as structured data.
It acts as a common vocabulary that aids well-known search engines such as Google, Yahoo, and Bing in understanding the content on the pages of your website.
And after gathering all crucial data, it presents the findings as rich snippets.
As an example, the search engine will provide rich snippets with extra information like rating systems, testimonials, time length, and more if you have utilized how-to schema code on any of your websites.
All of these factors raise the trustworthiness of your webpage when viewed from afar, which boosts the chance that someone will click the snippet for your page and, as a consequence, increases the amount of business to your site.
This is just the tip of the iceberg. You may benefit from incorporating schema markup into your site in a variety of ways. To help you have a better understanding, we'll highlight the top advantages of schema markup in this article.
So, let's dive into it!
The benefits of adding schema markup to your website!
————————————
Help search engines better understand the material on your website.
Do search engines not already know everything? Often, it's the first thing that crosses people's minds. Clearly, there are excellent methods for deep machine learning algorithms that enable widely used search engines like Bing or Google to cache every single bit of information from our sites, but it still requires aid to better grasp "what kind of info is this website carrying". Schema markup is used to provide this support.
Schemas inform search engines about the kinds of items your website offers or the services it provides, and if they think they are pertinent to the user's query, they show the results.
Help your website stands out with rich snippets in SERPs
Did you ever ponder what it is specifically that draws visitors to your page?
Even though it's a wonderful thing, being included in the search rankings is not sufficient. Then, what?
Rich, trustworthy snippets are the solution. Your chances of having users click on your website rise if your result snippets provide the clear and sufficient information that they are looking for. increasing the number of visitors to your site.
As an illustration, a number of snippets such as the one seen in the snapshot below will appear once you Google "chocolate cake recipe". The sample makes it evident that the sample has a name, star ratings by N users, prep time, and more.
Increases the visibility of your brand in SERPs
You may choose how your brand's page will look to customers when they search using 797 plus kinds of schemas, including product, organization, article, how-to, question, review, and so many more, in addition to 14 different data types.
Additionally, the information graph, which may be found on the right side of SERP's window, is generally not being utilized to its full potential. These include all the necessary details, like your company name, address, phone number, working hours, and a wealth of other information. Google only shows this comprehensive data, though, if it thinks it is trustworthy.
As a result, consider having all of this data marked up with the relevant schemas and allowing Google to expressly extract it from your website.
Provides customer service by answering questions.
As a result, whether a consumer conducts a query for a particular good, a service, or just general information, the complete process begins. They are always seeking a response or a fix. In these circumstances, you may use schema markups like FAQ or Q&A to expedite the responses to your webpage's most frequently asked visitor questions.
Customers will be able to stay on your website longer as a result, and if possible, you can allay their concerns, and your website will gain more credibility. Also, this raises the possibility that visitors will return to your site.
Improves the rating of your website
Before you go inferring anything from myth, this header, let's be clear that structured data is not the sole factor affecting how well your website ranks in search results. Schemas can, however, have an indirect effect on your ranking reason. Didn't get it? Let us explain.
Schema markup, as previously mentioned, aids search engines in understanding the content of your website. This implies that if Google determines that your material is pertinent to the user's search, it may show the relevant results in the SERP, which might improve the ranking of your website.
As a result, they are all connected, and we shouldn't see schema markup as the only parameter.
Plan your content more effectively.
Here's some bad news if you're hoping to improve the SEO of your website using tried-and-true methods like targeted keywords, on-page, and off-page optimization, and building quality backlinks. Your rivals have already carried it out.
What distinguishes you from them, then?
Once more, schema markup will save the day. It assists you to organize your content in an efficient way and more successfully from the standpoint of the rich snippets of the SERPs.
For instance, you may use product schema to rank a particular product's website or utilize schema to write text for job listings. There are a lot of cases like this.
Improve click-through ratio
Businesses are spending substantial sums on Google advertisements to market their goods and services. However, the following is they are unaware of the;
The "product" schema type allows them to mark up their product pages and include a "Add to Cart" call-to-action button. Search engines will be able to present them as a result on the SERPs. This raises the click-through rate of your web page's link, which eventually lowers your advertising costs and boosts the audience to your website.
Using the schema tools provided by Google
It appears that schema markup and search engines are cooperating to provide users with informative results. For this reason, Google offers a variety of structured data analytics mechanisms that can help you gain a better understanding of schema.
Examples include JSON, the Search Console of Google, and Rich Results Testing, offering information on the performance of various schemas and providing technical data to the server.
Make your website a social-proof platform
With rapidly increasing content on search engines, it is hard to decide which site you should trust and which you should not. Interacting online with one person at a time does not sound very reliable. This is why it is imperative to incorporate social proof elements into your website.
Besides customer reviews and star ratings, unbiased support from authentic third-party sites sets a huge benchmark for credibility. And when you will be getting feedback from everywhere, you can summarise this whole thing in the form of structured data. And Google or another search engine will thus display this information in search results. A win-win for both sides. Your site stands out in the SERPs, and users get the information they were looking for.
How do you include schema markup on your website?
————————————
You have the choice of adding structured data to your site in either of the following methods:
Using the Structured Data Markup Helper provided by Google, manually add schema markup. You must first choose the schema type in accordance with the URL of your website before you can begin tagging the elements, with a specific data type such as title, publisher, and others. If you have lots of time, you can use this approach.
The next approach to adding schema markup is via the WordPress schema plugin. These extensions may help you quickly incorporate schema markup into your website and are quite effective. In addition, they make it easy for you to install, set up, and use it.
Key Takeaways
The advantages of incorporating schema markup into your website are endless. These days, one of the core reasons why search engines decide the ranking of a website is how user-friendly the website is. And what could be a better way of helping users with their queries than adding the schemas themselves?
When you add structured data to your website, you are not only helping search engines better understand your website's content, but you are also boosting your website's SEO and driving organic traffic to your site. thus indirectly contributing to longer engagement and even persuading customers to make purchases and increase sales.
However, to tap the full potential of schemas, it is important to implement them properly. It is very unfortunate that so few companies are utilizing this functionality and passing up a tonne of chances.
Nonetheless, we are confident that you won't do so after learning about the aforementioned advantages. In order to get a competitive advantage over your rivals, try adding schema markup as soon as possible to your site.
Furthermore, share with us how you plan to apply the structured data on your website in the comments area below.