The Simplest Way to Grow Your Web Design Business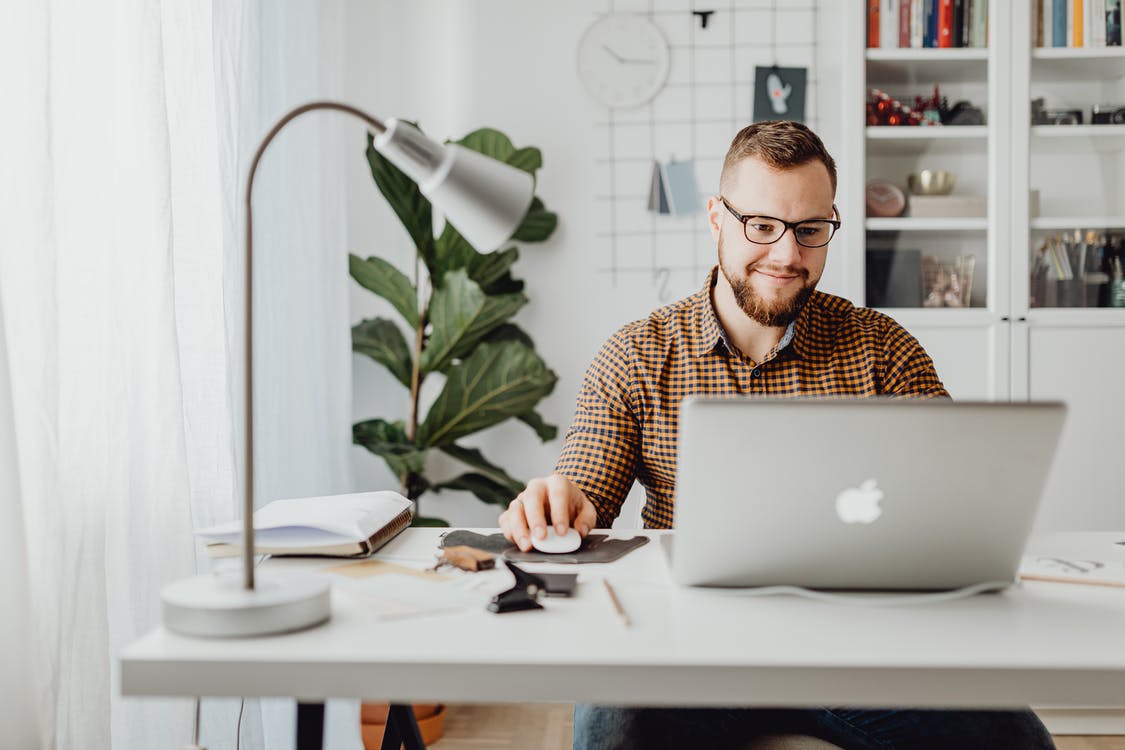 Most website designers are engaged in "the hustle". They spend their time posting on social media or going to networking events, desperately seeking new clients for their business. This can be exhausting!
But what if, instead of working yourself so hard every single day, you could enjoy a steady stream of clients who come to you?
This is exactly what I achieved when I set up my web design business in 2018.
Before I talk about how I managed to grow a business to six figures in under two years, I'd like to go back in time a little. For most of my career, I was a self-employed web designer who did not know his audience. I would work for anyone who would pay me. This meant that every project looked different, my clients were few and far between, and my cash flow would be unsteady.
So when I relaunched my business in 2018, I wanted to fix this problem. I had two ideas in the centre of my mind:
My perfect client

My client acquisition journey
Let's take a look at how I applied both to my business:
Step 1- Identifying your perfect client
I'll just say it – unless you know your client, you don't have a real business. You might have a hobby that pays you pocket money each month, but you cannot scale a web development business without knowing exactly who it is that you serve.
There are two ways to identify an ideal client. The first is to look for market opportunities by conducting keyword research. For example, you might find an opportunity to be a "web designer for dog walkers". This is a narrow client niche, and if you cornered it in the search rankings, it could be a scalable business for you.
The second way to find an ideal client is to interrogate and match it with your own values. What do you care about? Spend some time thinking deeply about your past experience. What positive and negative memories come to mind? When you explore these events, you can figure out what you actually enjoy doing. Then you can apply it to your work.
For me, working with nonprofits was rewarding, so my web design business focused on helping this niche. I was inspired by the work local charities did and wanted to angle my whole web design business to help them. Next up, I needed a way to reach them…
Step 2 – Developing a landing page
Remember at the start of this piece I told you that I did not want to hustle? If you create a landing page and send traffic to it, you don't need to hustle, because clients find you.
But for this to work, you need to know your client. For me, working with nonprofits meant that creating a landing page was relatively simple. All I had to do was talk about their problems and aspirations. I would rank on page one of Google for various related keyword searches. This brought me new leads every week.
Two specific things helped with this: keywords and backlinks. My content was genuinely helpful and keyword-rich, and I worked hard to get coverage on related websites that would point back to mine (these are backlinks – links that point back to an original source). I did interviews with charity professionals and even wrote a book on the subject! The book alone brought £20k+ in business, purely because I was seen as an authority on the subject. But it was my landing page that did all the hard work. No longer did I need to network, because my page appeared when people were searching for my services.
The lesson? Focus down (and then down further)
Marketing and lead generation is the hardest challenge for web developers. My advice to you right now is to stop hustling and 1) define your client (the more detail, the better) and 2) create a landing page that presses on their problems and goals. Then drive traffic to it.
When you market your services in this way, you'll see a steady and growing stream of interest from the perfect clients.
Matt Saunders is a business coach for freelancers. He's worked in the sector for 20 years and loves lifting up others to help them become the best version of themselves. Find out how he helps website designers just like you on his web designer coaching page.