Top 8 Web Design Tips For Improving Your Website Design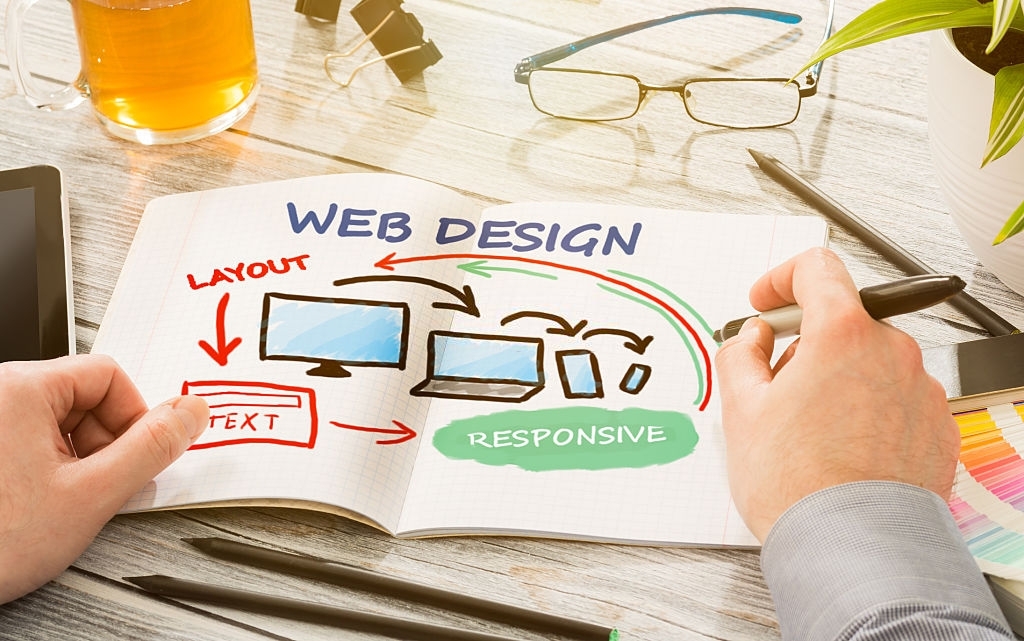 What is an ideal website? Different users have different views when it comes to perfect website design. Some users say that a good website has simple navigation. Few users say that SEO makes the website more engaging. Experts have different views from what general users say.
According to the experts, the ideal website is the one that gives the best user experience. Many things improve your website design. You can check out why you need to hire a web designer for designing a good website. In this blog, we will discuss tips to improve website design.

1. Eliminate distracting content
A website is a way to convey a message precisely. But some elements distract users such as complex animations, long sentences, and complicated logos. Most of the users will access your website for about 10 seconds and not more than 10 seconds. Within a few seconds, you have to convey a clear message to the users.
Websites containing too much content and lengthy videos decrease traffic on your sites. Try to keep short videos, small sentences, attractive images, and easy animation. These things will automatically increase the website's traffic and sales of your business as well.

2. Keep the simple and smart design
If you want high traffic on your website, design your website smartly. You must look at layout, sidebar, and design tropes while designing a website. Do not pick complicated designs for your website as they might distract users. As much as possible, you must pick the standard layout for your new website.
Many companies are ignoring the design of single columns these days. They create many columns on their websites to show content and information. Simple web design saves time for the readers. They can easily navigate throughout the website and find information within a fraction of seconds. Unique but simple design is one of the best ways to make your website successful.

3. Keywords
Optimization of any website is the first step to run your business online. It is only through keywords that users will find your products and services. But there is one rule while finding keywords. You must only use relevant keywords on your website. Using irrelevant and negative keywords might leave a bad impact on your website. Keywords must fit naturally in the sentences.
Do not include keywords, phone numbers, links, and location names that do not fit in your website's content. You can use keyword generation tools for your website. These tools help in improving your website's rankings. You must check out why you need to hire a web designer.

4. Reviews of the customers
Every customer trusts positive reviews and ratings before buying a product. So, you need to place testimonials in an attractive way to increase your traffic. Many companies are coming up with new ideas to place testimonials on your website. Studies show that video testimonials work better than simple testimonials on the website.
Text testimonials are old forms of presenting reviews on the site. On the other hand, the videos keep your audience engaged for a long time. Many famous companies are using video testimonials to show positive reviews of their customers.

5. Link your website
Customers trust those websites that display genuine links and URLs. If you are using WordPress, you can use pingbacks and blogrolls. They build connections between outsider's links and your site. In this way, you can build a relationship with authors and writers who write for your website. Apart from that, the customers can also get an idea of how reputable your business is in the markets.
In addition to that, the links will give you an idea of the factors that affect the rankings of your website. Linking your site with links of business associates and searchers will make your website more popular.

6. Attach calls-to-action
There are several things that your audience must know about your products. But it is possible only when you guide them properly. Customers may want to buy products from your site. If there is no proper call-to-action, your site may lose traffic. You must direct the buyers to the process of buying products from your site. Besides, you must also point your audience to the link of benefits of products.
From start till end, the audience will find it easy to navigate your site and buy products. Now, it is important to place call-to-action at a proper place. You can either place them at the top or end of the site. It is also beneficial to add some offers to call-to-action.

7. Add colors to the website
It is a normal human tendency to choose colorful things over simple white things. The same rule applies in the world of website designing. You can use some bold colors to highlight your company's products, services, and packages. Besides, you can also use colors for options such as call-to-action, logo, and so on.
But keep in mind to use one or two colors only for your site. Using too many different shades might create a mess for the buyers. You can select one color for similar options while other colors for different options. Check out why you need to hire a web designer for your startup.

8. Avoid clicking and apply to scroll
It becomes quite a boring task to click on the options every time. Users might not click on every option and leave your site. A simple way to present your information is to put it all on a single page and apply the scrolling option. This will avoid multiple clicks and users will have to click only once and they will everything on a single page. Scrolling also gives a higher rate of conversion than the clicking option.
Final words 
These are some of the most important tips you must consider to improve your web design. If you want a professional website, choose an experienced web developer. You can check out why you need to hire a web designer for your start-up or new business.