What is Enterprise App Development? – Benefits of Enterprise App Development?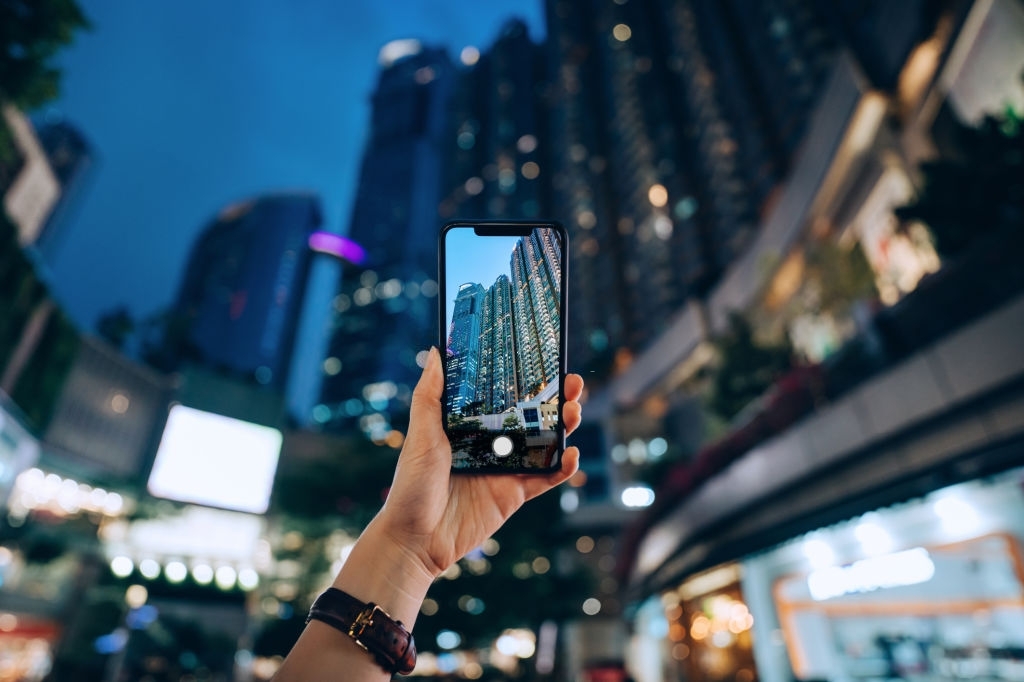 Modern organizations are entering into the new age of connected customers. The reason is the strong connection of the customers with the enterprise that delivers value and real-time data that can only be unlocked with the help of apps. According to the latest report, IT spending on enterprise application development will reach around $429 billion in the year 2021 that means it will represent around 7.2% growth from last year.
This report states that the enterprise software market has been growing from the year 2009 till now, and this revenue is doubling with time. However, this indicates that investing in enterprise app development has great financial potential for the companies.
So, let's discuss everything about the best enterprise android app development, which will help the business grow with a new approach.
What is enterprise app development?
Enterprise app development is the process of building and developing trusted mobile apps for the companies to help them in facilitating their tasks. Apart from that, the enterprise application development also aims to deliver user-oriented software so that companies can easily engage with various customers, partners, and also employees efficiently.
These days enterprise app development is becoming more agile and collaborative because of which IT is working to build various applications with both internal business teams and agencies that are external to the company.
However, these mobile solutions can easily duplicate the primary services that employees are using on their PC, and also, it can help in solving current working issues.
Now the question arises what the benefits of enterprise mobile app development for the business are?
These days' apps and especially mobile apps are invented to solve various purposes of both businesses and individuals. Besides, every business has its own requirements according to the business. But all of the businesses have one same motive, that is growing revenue through automation, which needs high productivity that can only be possible by integrating enterprise app development. So, let's find out the various benefits of the best enterprise android app development?
Modified data management
It is true that data processing and management needs many efforts that consist of information analysis, making corrections, and not the least verification. So, you can say enterprise mobile app development helps businesses improve data-related operations by increasing the overall efficiency of the business.
Create new opportunities
One of the significant benefits of enterprise app development is it helps the manager to know and respond to coming opportunities much faster than before. That means Enterprise app development helps the companies to address the shifts of the market, supply chain problems, reputations management issues, etc., right from the single interface.
Mobile accounting
Another important reason to deploy enterprise app development into the business is, it has the ability to track and edit various financial performances. Besides, it also helps in tracking employee's processes via smartphones. On top of that, the managers can easily report the business outcomes.
Helps in employees onboarding
This is another way companies can enhance their efficiency by leveraging an enterprise application so that the onboarding process can be simplified. That means a single app can easily manage all the information related to staff certification because of which time and efforts of the HR professionals can be saved.
Improvement in management and sharing of data 
Enterprise application development helps in increasing the interoperability between various departments of the company. So, deploying an agile enterprise app software solution helps in accessing complete information which is gathered by various applications by eliminating data processing responsibilities.
Improved flow of information
Enterprise app development integration helps in creating a single entry point for the data to all the departments of the business. This way, every employee of the company will get only relevant and no doubt up-to-date information without wasting their time on the latest updates.
However, the information needs to flow inside and outside the IT firm. Collecting and storing data regarding the business becomes easier and highly accessible.
Supply chain control
Mobile apps of the companies dealing with the supply chain consist of various features such as accurate planning, transportation management, and control over courier work. Thus, enterprise app development helps in optimizing supply chain management by saving lots of money.
Accounting, transactions, and payments
Mobile apps help companies to make and also manage every single transaction efficiently. Apart from that, it also helps in controlling payment deadlines, sends notifications, and many more. That's why from time to time, enterprise app developers try to develop various payment features in the app depending upon the requirements and goals of the business.
Helps in monitoring business goals
Enterprise app development from time to time helps the companies to focus on primary goals and tasks so that growth can be attained. With this method, the paperwork of the business will get reduced, and also human mistakes can be eliminated due to various reasons like automated marketing campaigns, transaction control, and many more.
Helps in increasing efficiency
Enterprise app development makes business communication easier, thus reducing the time, effort, and improved control that leads to the organization's tremendous growth. Apart from that, this growth enables the companies to identify and respond to new opportunities.
The bottom line
Enterprise app development software no doubt brings numerous benefits to the organization in a number of ways. Apart from that, it also helps the businesses in supporting the goals and tasks of the company by making it competitive in the market.
Overall, you can say, and it is true also, that the best enterprise android app development helps every company to achieve higher and excellent results. But before you hire any enterprise app development company to develop an app for your business, make sure to consider various points before hiring anyone for the company's growth.
I hope you liked this blog on enterprise app development and its benefits. So, get ready to take your business to new height with the help of enterprise app development and its benefits.