Digital Marketing Trends Restaurant Industry in 2021-22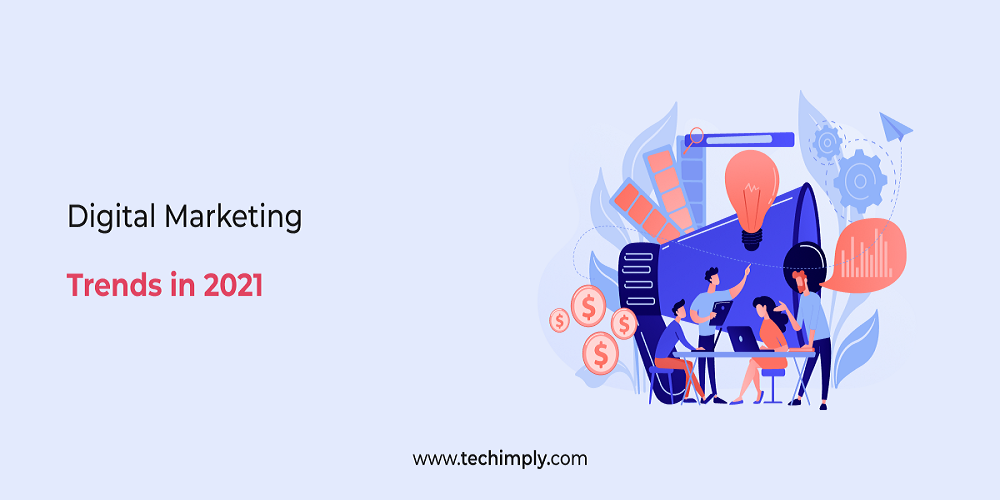 In this post, we are going to discuss a few of the digital marketing trends in the restaurant industry in the year 2021-22. There are a lot of things to focus on to make your restaurant business successful for a longer time. The routine activities, as well as customers, need to be focused on to make them loyal.

The marketing trends are changing now and then and making the use of restaurant management software becomes a necessity to cope up with the updated world. We are here with a post that is a collection of a few of the trends of the restaurant industry that can be achieved with the restaurant billing software.

Without waiting much, let us move towards the latest trends of restaurant management software in the restaurant industry.

Generating hygiene reports
One of the crucial marketing trends followed by most restaurant businesses is generating and showing their hygiene reports to attract customers. Hygiene not only means executing any order but it includes how clean, safe and regular the restaurant working is.
There are various areas of caution that customers usually tend to check for hygiene. They check the style of managing tables, whether they are shared tables or connected tables. Try to opt for the fixed menus as customers usually try to avoid the menus that have been passed to multiple hands. All these can be easily managed with the help of restaurant management software.

Having an online presence of company
It is seen that when you say something good about yourself or your company, it does not have any effect on the people compared to when others talk about your company and its working. It is suggested to have an online presence of your company through the internet such as a website or listing on some specific platform and collecting reviews from the people over that helps to attract more people towards your restaurant. The food-related reviews of people can help other people to understand whether to visit the place for good food or not. Reviews are equally important to show up in the Google search results, this can help the potential customers to find your place quicker when they search for anything related to restaurants. The restaurant management software helps to manage the online platform from a single place.

Getting on social accounts
The trending things are always found on social media and it is the place used by most people to refer and share the content they like. Having social media accounts and being active on them help any restaurant to become the hot topic among a huge crowd of people and become a point of attraction simply by posting photos, videos and such other things. The latest restaurant management software is designed to manage all the social media accounts from a single place.

Showing working values
One more crucial trend to be followed by the restaurants is to show up their values and work ethics to the customers. Showing value to everyone always helps to create loyal customers towards your place and help them visit again and again. Better revenue techniques along with discounts and coupon offers can attract the customers and the discount coupons on the next order help to have the same customer again. Opting for correct methods, formats and strategies always help to create a better environment and attract more people. The restaurant management software can suggest the best strategies and methods for the working of the business.

Accept online ordering and online payments
The restaurants in modern times are getting updated with technology and accepting online orders as well as online payment options. Having a better place to sit, hygiene and better-tasting food are not only required to run a restaurant well but online orders and payments also play equally important roles.
People in modern times prefer to make online payments instead of exchanging cash, especially after the pandemic. With the online orders and payments, a new experience is given to the customers to order and have their meal in their car and directly pay through their cards or mobile. Restaurant management software helps to organize all the restaurant data online in a proper manner. Imagine having a site for online ordering but its menu is not updated or its payment method is not working, this can lead to dissatisfaction among the customers or confuse them. One of the major requirements here is to provide the customers with a smooth and friction-free environment to order, pay and take away.

Make collaborations
The last but equally important trend to be followed by every restaurant business is making collaboration with well-known people, bloggers, vloggers, foodies, or any other such famous people. These people are the ones who are famous on social media or radios or other such places and can promote your restaurant and send a huge bulk of people to your place.
When more than one person works together to promote one restaurant, the popularity is surely going to increase. The restaurant management software helps to carry out innovative ideas, collaborative workspaces and much more to make it easy to collaborate and benefit.
For instance, a simple burger shop will face a lot of issues in running or in attracting people as there is no identity or brand connected to it. At the same time, if it collaborates with McDonald and opts for its franchise, people will automatically find the shop and visit it. This is how customers' perspectives change with better collaboration.
Conclusion
These were a few of the digital marketing trends that can be followed by the restaurants along with the use of restaurant management software and restaurant billing software for the smart payments. All these together help to improve the working of the restaurant and attract more customers and also let them come again and again.