What You Need To Know For Designing A Website?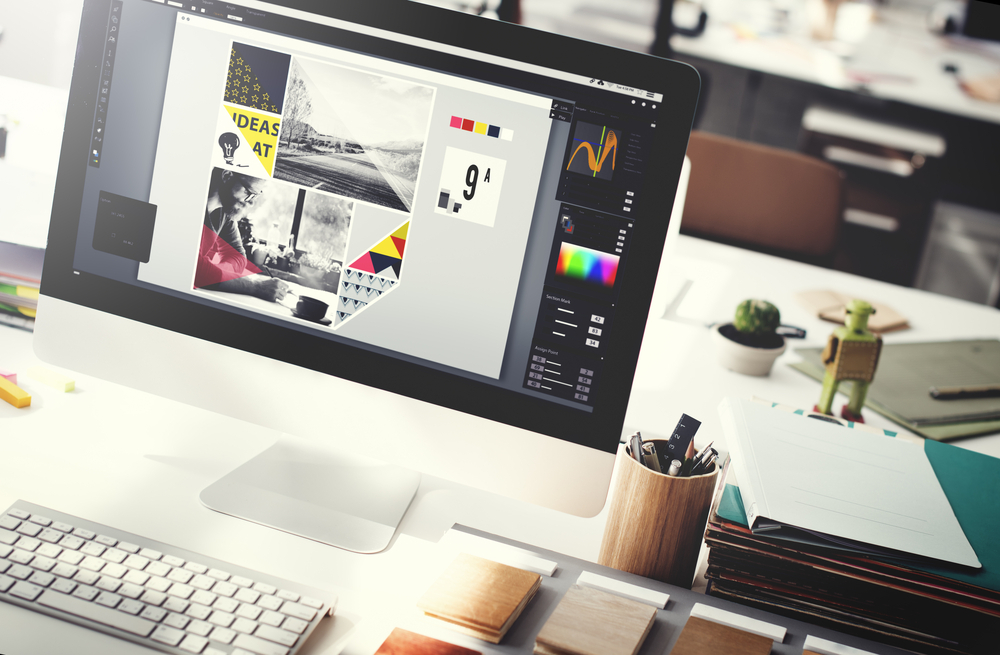 These days with the advancement in technology and changing individuals' thinking, it becomes mandatory for the business to have a robust online presence which starts from building a unique website. The reason is that around 94% of people worldwide judge the reputation of the business from its website design.
However, this proves if you want to offer a lasting impression on your target audience, an attractive website is the first step. So, to make your business grow and drive sales, then looking for website designing company becomes vital. As there are a lot of things that they consider starting from functionality, appearance, navigation, and coding integrity, all these things go into designing a fantastic and user-friendly website.
Both web developers and designers work together to create a good site that will be easily located by a search engine, engage more and more customers, and not the least help stimulate conversions.
But before we discuss various other things related to designing a website, first understand what is web design?
Basically, it is the process by which professional web developers and designers collect unique ideas and then organize them to craft a compelling website. Overall, you can say it is all about planning, conceptualizing, and designing to attract the potential customers of the business. In this regard, various things are responsible for creating an appealing look, like layout, colour, fonts, graphics, and, most important, the content of the website.
Now, let's talk about some of the tips that guide you on designing a unique and user-friendly website that inspires users to become loyal customers of the business.
First, define your website purpose and strategy.
When you read the above line, it sounds simple, but in reality, it is not as you have to clear the primary purpose of your website if you are not looking for a website designing company. That means besides connecting people with your business, you have to think about what is your USP that is a unique selling point.
The reason is that every individual is smart enough to understand the primary purpose of the business. So, ensure to clear the purpose of the site as it is directly linked to your brand.
=> Communication

Any individuals who visit your website need every info easily and quickly, so make sure your website communication skill has to be well. That means while creating content for the website, ensure you make it easy to read, understand, and digest for the visitors. However, if you want to make your website more effective, add arranging information with the help of heads, subheads, bullet points, etc.

=> Go for a clean design.

This is another most essential thing to consider while developing the website. That means create a clean, simple, and appealing design as it is easy to read with intuitive navigation. However, the primary purpose of clean design is it helps visitors to focus on the brand rather than graphics or text.
Because there are customers who associate website design with the quality of the products and services they offer. So, it is recommended to keep website design clean as it will provide a positive experience to the user and encourage them to return to your business.

=> Create an effective colour scheme

The Colour of the website is also essential, which not all but most of the customers very well realize. Because different shades have the ability to evoke various responses of the customers, like calm, frustration, and happiness, etc. So, when the point is of selecting the right shades for the website, make sure to consider the company niche, the elements of colour theory, target audience, etc.
So, regardless of what your competitors are doing, spend some extra time researching to select the best colour for your website to create an excellent impression.
=>Research the latest web design trends
The world of web design evolves quickly, but some trends don't change from which you can learn. But at this point, keep in mind if any of the movements are in a trend, that doesn't mean it will be suitable for your website.
According to the latest report, around 48% of the people worldwide state that website design is the most vital factor for business growth. That's why it becomes crucial to take time for research and look at what your competitors are doing. So, search the various techniques or latest trends by the industry as different sectors have different styles.
=> Navigation into the website

No doubt your website is quite impressive and attractive at first sight, but it is confusing and complex to navigate. The result of this will be your customers will leave the site and will never return. However, to increase the efficiency and appeal of the website, make sure you must conduct an in-depth site review as you are a new customer.
After entering into the website, note the various navigational streams that make sense and which don't. Moreover, to improve the visitor's experience, try to eliminate unnecessary or, you can say, underperforming pages as it will help in decreasing the load time.
=> Always choose the right platform.

Well, the first thing that comes to the mind of a business owner while planning to have an impressive website is looking for a website designing company. The need of hiring that company is they do a great job in making the website attractive.
Apart from that, most companies hire website designers to create websites for their companies. But if you talk about choosing the platform for the website, then there are tons of options available. In this regard, research well and then make the right decision. However, some of the best platforms for building a website are WordPress, Wix, etc.
The bottom line
I hope this article has helped you understand the various essentials of building the website that attracts visitors easily. Starting from choosing the platform, deciding the purpose, strategy, and various other aspects, there is a long way on which you have to make your mind and take the right decision.