What You Need to Create an Amazon Store – Step-by-Step Guide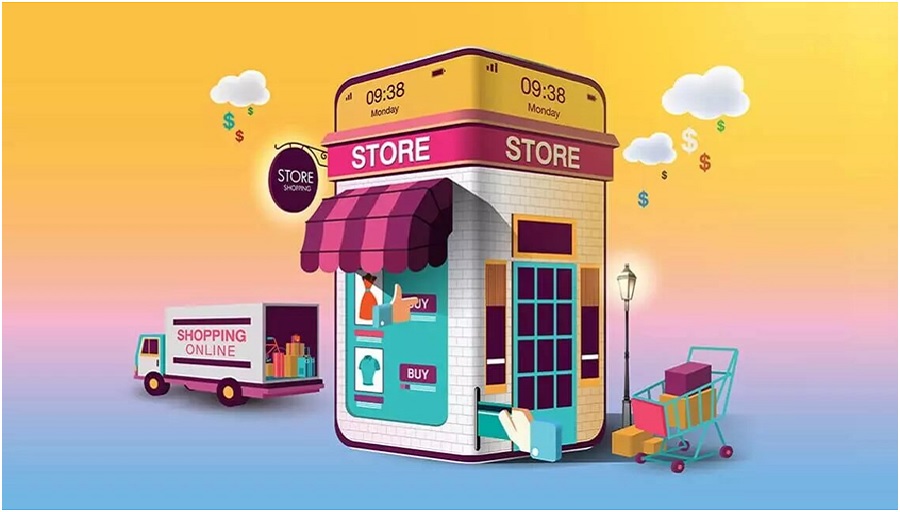 1. Creating an Amazon store
———————————–
A strong online presence is important for businesses to thrive. Amazon, being the world's largest online marketplace, provides an excellent opportunity for businesses to reach customers on a global scale. Creating an Amazon store not only expands your customer base but also offers numerous benefits for sellers.
Importance of having an online presence on Amazon
With millions of consumers flocking to Amazon every day, not having a presence on this platform means missing out on a vast pool of potential customers. By creating an Amazon store, you tap into a massive market, allowing you to showcase your products to a diverse range of buyers.
Benefits of creating an Amazon store
Creating an Amazon store comes with a myriad of benefits. Firstly, you gain access to Amazon's established infrastructure and trusted brand reputation. This means that customers already trust the platform, making it easier for you to build credibility for your brand. Additionally, with features like Amazon Prime, you can offer fast and reliable shipping to enhance customer satisfaction. Moreover, Amazon's extensive customer base and advanced marketing tools provide sellers with increased visibility and sales opportunities.
2. Registering for an Amazon seller account
———————————–
To kickstart your Amazon store journey, you'll need to register for an Amazon seller account. The process is simple and can be completed in just a few steps.
Step-by-step process of signing up for a seller account
Visit the Amazon Seller Central website and follow the prompts to create your account. You'll be asked for basic information such as your business name, contact details, and bank account information for payments.
Required documents and information for registration
Amazon requires certain documents and information to verify your identity and ensure a secure selling environment. Be prepared to provide a valid government-issued ID, bank statements, and tax-related documents.
Different types of seller accounts and their features
Amazon offers two types of seller accounts: Individual and Professional. An Individual account is best suited for sellers who plan to sell less than 40 items per month. On the other hand, a Professional account is suitable for high-volume sellers who require additional features such as bulk listing and advertising options.
3. Choosing the right product category
———————————–
Selecting the right product category is crucial for success on Amazon. Conduct thorough research to identify trending and profitable categories.
Researching trending and profitable product categories on Amazon
Explore Amazon's Best Sellers and Movers & Shakers sections to gain insights into popular products and categories. Additionally, utilizing tools like Jungle Scout can provide you with valuable data on sales volume and competition.
Assessing competition and demand for different categories
Evaluate different categories based on their level of competition and overall demand. Look for categories where you can carve out a niche or find unique products that stand out from the crowd.
Identifying a niche or unique product category for your store
Differentiate yourself from the competition by identifying a niche or unique product category. This allows you to target specific customer segments and become a go-to destination for those looking for specialized products.
4. Sourcing products for your store
———————————–
Once you have chosen your product category, it's time to source products. There are various sourcing options available, including wholesalers, manufacturers, and dropshipping.
Discuss various sourcing options such as wholesalers, manufacturers, and dropshipping
Wholesalers and manufacturers offer the advantage of bulk purchasing, allowing you to achieve economies of scale. Dropshipping, on the other hand, eliminates the need for inventory management as the supplier directly ships products to customers on your behalf. Each option has its own pros and cons, so carefully evaluate which one aligns best with your business goals.
Tips for finding reliable and high-quality suppliers
Finding reliable and high-quality suppliers is crucial for maintaining product quality and customer satisfaction. Utilize platforms like Alibaba, Oberlo, and SaleHoo to connect with reputable suppliers. Before committing to a supplier, verify their reputation by checking their reviews and requesting product samples.
Evaluating pricing, shipping, and inventory management considerations
Consider the pricing, shipping, and inventory management factors associated with each sourcing option. Ensure that you can competitively price your products while also factoring in shipping costs and meeting customer expectations regarding delivery times. Implement an efficient inventory management system to prevent stockouts and maintain a seamless shopping experience.
5. Optimizing product listings
———————————–
Effective product listing optimization is vital for maximizing sales and visibility on Amazon. It involves crafting compelling product titles, descriptions, and bullet points that resonate with potential buyers and encourage them to make a purchase. By highlighting key product features and benefits, you can differentiate yourself from competitors and capture the attention of your target audience. Additionally, utilizing high-quality product images and videos that showcase your products from different angles can significantly enhance customer trust and improve conversions.
6. Managing inventory and shipping
———————————–
Having efficient inventory and shipping management systems in place is crucial for the smooth operation of your Amazon store. It ensures that you can meet customer demands promptly and fulfill orders in a timely manner. By setting up inventory management systems that sync with your Amazon store, you can effectively track stock levels, avoid overselling, and streamline the fulfillment process. Furthermore, understanding Amazon's fulfillment options, such as FBA (Fulfillment by Amazon) or FBM (Fulfillment by Merchant), will help you make informed decisions about the best approach for your store.
7. Promoting and marketing your Amazon store
———————————–
To drive sales and increase visibility, effective promotion and marketing strategies are essential. Utilizing Amazon PPC (Pay-Per-Click) advertising allows you to showcase your products to potential customers when they search for relevant keywords, driving targeted traffic to your Amazon store. Leveraging social media platforms such as Facebook, Instagram, and Twitter can also help create brand awareness and attract a wider audience. Additionally, incorporating email marketing campaigns can keep your customers engaged and encourage repeat purchases. Lastly, encouraging customer reviews and feedback can significantly enhance your store's credibility and attract new customers.
8. Monitoring and analyzing store performance
———————————–
Monitoring and analyzing key metrics is crucial to understanding your store's performance and making data-driven decisions. Tracking sales, conversion rates, and customer satisfaction allows you to identify areas for improvement and implement optimization strategies for better results. Amazon provides analytics tools that offer valuable insights into customer behavior and buying patterns. Utilizing these tools enables you to fine-tune your product offerings, pricing strategies, and marketing efforts for continued growth and success.
Conclusion
Creating an Amazon store presents an incredible opportunity for individuals and businesses to generate revenue and expand their online presence. By following the steps outlined in this guide, you can create a successful Amazon store that attracts customers, drives sales, and establishes your brand in the competitive e-commerce landscape. Remember to continuously monitor and optimize your store's performance, adapting to market trends and customer demands.
Are you ready to embark on your Amazon store journey? Armed with this comprehensive guide, you have everything you need to get started and succeed in the dynamic world of e-commerce. Take action today and unlock the endless possibilities of creating your own Amazon store.