10 Techniques That Set eCommerce SEOs Apart from the Rest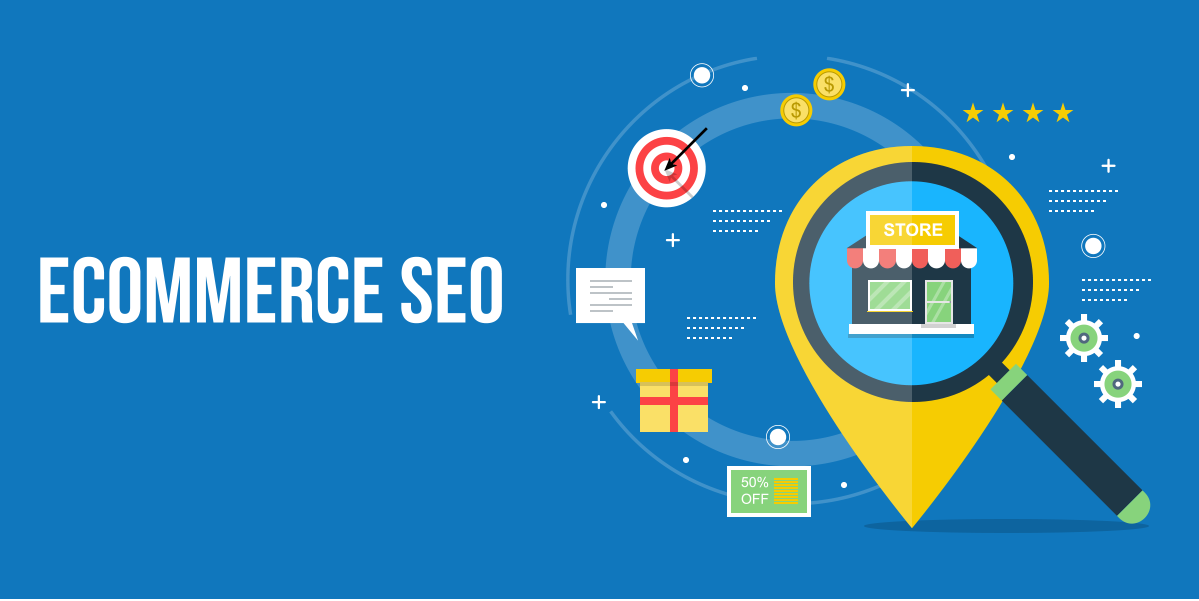 Whether you started with an eCommerce business model or switched to one in recent months in reaction to COVID-19, making sure people can find your website is a key component of a successful eCommerce Development Toronto.
You're probably not unfamiliar with SEO. You've done your homework on keywords. You optimized all (or at least the majority) of your website's pages for a specific keyword. You've even launched a blog, which you've been updating on a regular basis with content that's relevant to your keyword strategy. You've completed all of the basic SEO tasks.
Here are some strategies to differentiate your eCommerce SEO strategy.
1. Conduct an SEO audit on your website:
While there is a wealth of information available on basic eCommerce SEO guidelines and best practices, your business and audience are unique. You should personalize your SEO efforts to what works best for your audience in order to get the most out of your SEO expenditure. A complete SEO audit is an ideal place to start with advanced SEO to better understand where you are present.
Spend some time looking over your present data. Determine which pages are currently garnering traffic and converting clients, as well as which are not. Look at the keywords for which you now rank. Look for and fix any technical concerns, such as duplicate material and broken links.
Also, look for internal linking opportunities—are there any blog entries that contain the keywords that other pages or posts are aiming for?
2. Allow product reviews on individual product pages:
Reviews are beneficial on a number of levels. They provide social proof, which aids in the increase of sales. They give your brand and products more credibility. They also assist with SEO.
This is partly due to the fact that they add additional words to the page, often adding relevant keywords that assist Google to understand what the website is about. They also allow you to use review schema markup so that the product's star rating and a number of reviews appear right on the search engine results page (SERP), increasing the likelihood that customers would click.
3. Examine your existing backlinks (and those of competitors):
The most important currency in SEO is backlinks. However, they are difficult to obtain because they rely on other websites linking back to yours.
Analyze what links you've already earned to help you establish and improve your eCommerce backlink strategy. What websites are currently connecting to yours? What pages do they link to, and what is the anchor text? And, in terms of authority, relevancy, and the amount of traffic they send your way, how valuable are those links?
4. Expand your keyword approach to include more long-tail keywords:
In the search engines, most eCommerce businesses compete with huge competitors like Amazon and Walmart. As a result, competing for wide terms with high search traffic is difficult.
If you focus on long-tail keywords in your approach for smaller eCommerce firms, you'll get further faster. That could imply very particular variations of the products you sell. A term like "charcoal facemask for acne and blackheads" is simpler to target in SEO than simply "charcoal facemask."
Focusing on product keywords might also help an eCommerce Agency Toronto gain traction.
Optimizing for a specific product and brand keywords can help you catch particularly relevant traffic if you highlight a popular brand name with your audience.
5. Take Advantage of Schema Markup:
You can use Schema markup to give Google extra information about what's on a page. It also aids Google is displaying more relevant information about the page on the SERP, increasing the likelihood of people searching clicking through.
Product and review markup are two of the most significant types of schema markup to add on eCommerce sites.
These allow you to include details such as the price, availability, average star rating, and a number of reviews for your product. In some circumstances, the information will appear directly on the SERP, enhancing your page's visibility and increasing your click-through rate.
6. Make your site ready for featured snippets.
Google alters the SERP structure based on the keyword's apparent search intent. If they're confident that the searcher is seeking local businesses in the area, the SERP will be dominated by a map displaying relevant possibilities in the area. Shopping results will take up SERP real estate if they're most likely looking to buy something. If they're seeking for a quick response to a query, the top of the page may have an answer box.
Example of a featured snippet:
According to Ahrefs data, highlighted snippets like this appear in more than 12% of all SERPs. While this isn't a large proportion of the time, when they do appear, they're usually at the top of the page and the most noticeable result. That implies eCommerce businesses must be aware of which relevant keywords are yielding featured snippets and ensure that their pages and content are optimized to get those spots. Snippets were found in 12% of search results.
7. Create SEO-friendly product categories:
Consider all of the categories your items fall into when creating extra pages that target relevant keywords and bring traffic to your product pages. Each category in which your target audience is interested provides an opportunity to construct a page that focuses on that keyword, provides relevant information, and links to all of the products in that category.
Now is the time to figure out which categories your eCommerce website is missing and go to work on adding them. Once you've added more category pages to your site and added usefully, optimized content to each, take it a step further by:
Identifying opportunities to provide internal links with relevant anchor text throughout your website. You almost certainly have some blog posts and product pages that use the keywords that your category page is aiming for. Make use of it! Including links to category pages in the menu and/or footer of your website. Using the categories you've created as a starting point for coming up with new content ideas for your blog.
8. Create Material that is Focused on a Single Product:
While it's a good rule of thumb to focus your content on helping rather than selling, eCommerce firms can sometimes blend the two by providing content that promotes things they offer. The Barnes & Noble blog is full of postings about specific books that the company sells.
You might be able to do something similar. Create an article or video detailing different exercises you can do with a certain piece of fitness equipment if you sell it. Product-focused content allows you to target keywords linked to the specific things you sell, and it can help you attract the right kind of traffic.
9. Collaborate with Like-Minded Brands and Influencers:
Link building is the most difficult aspect of SEO, yet it is crucial for gaining any traction. Creating relationships is at the heart of a lot of good link development.
Look for brands that are in a comparable space to yours with whom you may collaborate. Is it possible for your athletic shoe company to collaborate with a company that sells other fitness products to generate joint content for your common audience? Alternatively, if your firm provides makeup, you may collaborate with a hair product manufacturer to develop beauty lessons. Developing ties with other brands boost your chances of them (and their fans) sharing and linking to your content.
10. Create Information that Compares and Contrasts:
Some companies will never acknowledge competition. You may be concerned that doing so may draw more attention to a competitor for your customers. However, many shoppers spend time researching products before making a purchase. And figuring out how two similar products compare is a common aspect of their study.
By generating comparison content, you can grab the traffic of customers at that stage of the buyer's journey. It's important to be honest while still stressing what makes your product outstanding.
SEO for eCommerce Takes Time, but it Pays Off:
None of these strategies are simple. The majority of these entail putting in some serious effort and dedicating a significant amount of time to increasing your website's authority.
However, for most eCommerce firms, SEO is the most effective strategy to increase traffic and sales. SEO is a good investment for any eCommerce firm looking to expand in a time when people are doing more purchasing online than ever before.