11 Best Practices for Creating an Awesome eCommerce Site (And the Mistakes to Avoid!)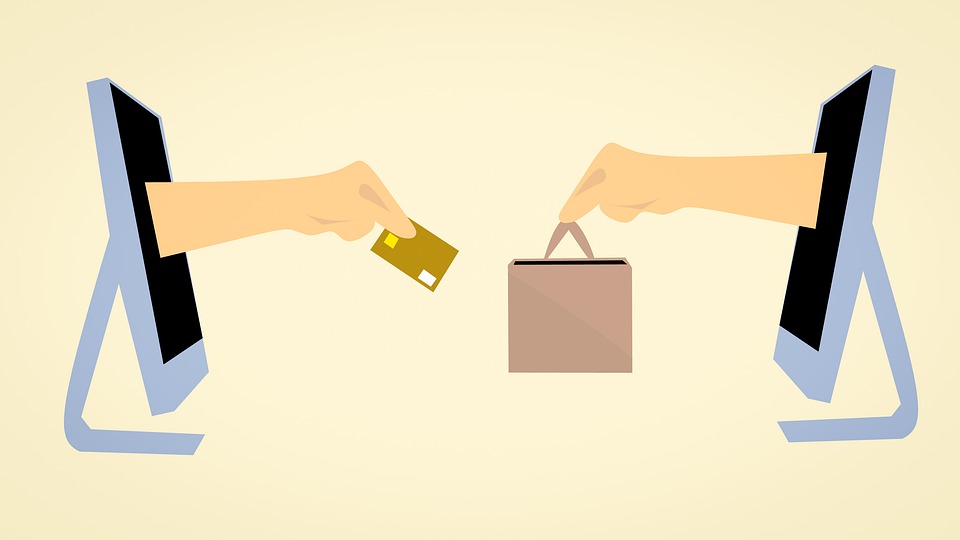 With the outbreak of the COVID-19 pandemic, the eCommerce industry is rapidly booming, now more than ever. There are an estimated 12 million to 24 million eCommerce stores worldwide, but only 1 million of them make more than $1000 a year!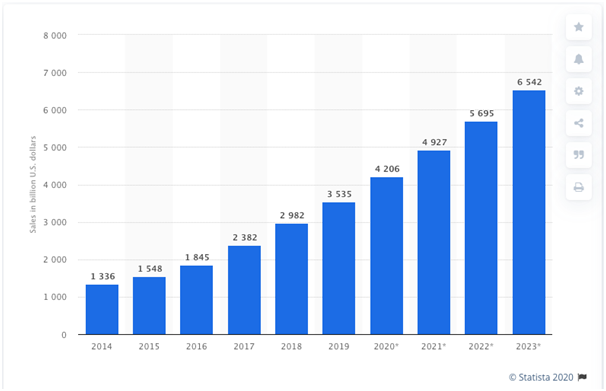 Hence, there is plenty of room for growth for eCommerce stores around the world. If you want your eCommerce store to stand out amongst the millions of other stores, you should follow certain best practices that will increase the chances of your eCommerce store's success.
Let's look at some of the best practices you must follow and the mistakes that you must avoid to create a successful eCommerce site.
1. Simplify your Payment Process
Smooth payment experience is the primary expectation of most buyers. How many times have you decided not to purchase from a website simply because you were not sure of their payment process? Plenty of times, I'm sure! You can simplify your eCommerce store's payment experience by:
Offer risk-free payment options such as money-back guarantee and easy return policies.
Make your payment process hassle-free by reducing the number of steps and increasing the number of payment options.
Disclose any additional costs upfront. Try not to add additional charges such as taxes or duties during the last step of the checkout process.
Ensure that your payment pages load quickly (preferably within 3 seconds) to stop your users from getting frustrated.
And most importantly, ensure that your website and payment gateway are highly secure. Use an SSL certificate or Wildcard SSL(for Unlimited Subdomain) for your website and take all necessary security measures that safeguard customer data privacy.
2. Prioritize SEO
Search Engine Optimization (SEO) enables your website to rank on the 1st page of Google's organic search results. This can be highly beneficial for your eCommerce store as around 49% of buyers start their journey from a search engine.
Perform keyword research for your website, and optimize your product pages and content for these keywords. Start blogging on your eCommerce website and implement content marketing strategies for your content. This will be super-useful for your website's SEO as it will bring in a lot of traffic for the initial stages of your sales funnel. Also, build backlinks for your site using strategies such as guest posting, email outreach, broken link building, etc.
3. Adhere to Web Accessibility Guidelines
Around 20% of Americans are known to be disabled in some way. This means that 1 out of 5 visitors will leave your website if they encounter accessibility issues. Moreover, numerous eCommerce sites, both small and large, have been filed with web accessibility lawsuits because of non-compliance with ADA regulations. Hence, it is imperative that you adhere to web accessibility guidelines for your eCommerce site.
The frequently changing accessibility guidelines and numerous product pages on your website can make it challenging to keep up with web accessibility compliance at all times.
An AI-based automatic web accessibility software can be the best solution to save your company from expensive web accessibility lawsuits. On top of that, it'll open your store to more revenues from web surfers that could not purchase prior to making your website accessible.
Such tools will scan your website for accessibility issues and fix them automatically.
4. Build an Email List
Did you know that effective email marketing can yield up to 4400% ROI for your eCommerce business? Many eCommerce companies overlook the possibility of email marketing. You can avoid this by taking proactive steps today.
Collect email lists and build a base of email subscribers.
Do not always send promotional emails. Instead, share your blog posts or other valuable content that add value to your consumers also once in a while.
Offer special discounts to your email subscribers.
Always personalize your emails. Segment your subscribers into different lists based on demographics, buyer journey stage, interests, etc. and send personalized emails to each list. This will rapidly improve your conversion rates.
5. Offer Easy Navigation and Searchability
Easy navigation around the website and ease of searchability are no brainers for eCommerce websites. Complicating these will definitely leave your visitors frustrated and result in increased bounce rates.
Hence, offer intuitive navigation options such that all the pages on your website can be accessed within 2 to 3 link clicks. Offer enhanced searchability using features like auto-complete.
6. Improve your Website's Speed and Performance
Website speed is super-important for your eCommerce store. Ensure that all your web pages load within 3 seconds or less. Implement strategies such as page caching, browser caching, JS and CSS minification, and lazy load for images to improve your website's speed and performance. You can check the speed of your website using Google's Page Speed Insights tool.
7. Use High-Quality Product Images and Videos
Low quality, blurry, and inaccurate images are a huge no for modern-day eCommerce sites. In fact, studies show that 33% of buyers prefer to view multiple photos and 60% prefer a 360-degree vision of products before making a purchase!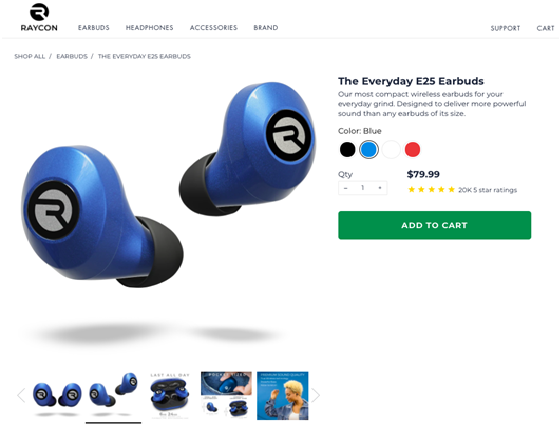 Provide top-notch experience to your website visitors by adding high resolution and accurate images to all your products. You can take your UX up a notch by adding demo videos for your products.
8. Add Comprehensive and Accurate Product Descriptions
Accuracy of product descriptions is again crucial for improving your eCommerce sales. When potential customers land on a not-so-popular eCommerce site, they are likely to have a lot of objections before making any buying decisions. Providing thorough and accurate product descriptions can remove such objections to a great extent.
Ensure that you include all the specifications and features of products. Also, ensure that the information you provide is 100% accurate.
9. Ensure that your Site is Mobile-Friendly
It's no news that most of your website visitors use mobile devices to browse and make purchases from your site. 82% of internet users in the US have used mobile devices for shopping online. If your store is not mobile-friendly, then you are missing out on a lot.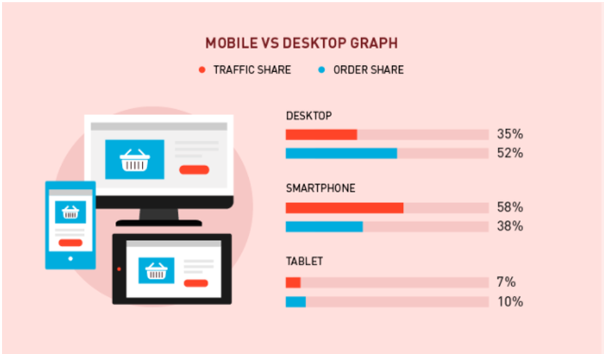 Ensure that your website design is responsive and adapts to all screen sizes.
Take efforts to reduce mobile page load speed.
Ensure that all the elements of your site are the same for both the mobile and desktop versions.
Use Google's free test to ensure the mobile-friendliness of your site.
10. Leverage Influencer Marketing
Influencer marketing is one of the best ways to build credibility and popularize your eCommerce store. Unfortunately, very few are taking advantage of this strategy.
Analyze and make a list of social media influencers, thought leaders, or celebrities relevant to your industry. Reach out and collaborate with them by campaigning on major social media platforms where your target audience tends to hang out.
Such influencer collaborations can significantly add to your eCommerce store's credibility. You'll gain quick popularity and will ultimately achieve massive success.
11. Personalize the Buying Experience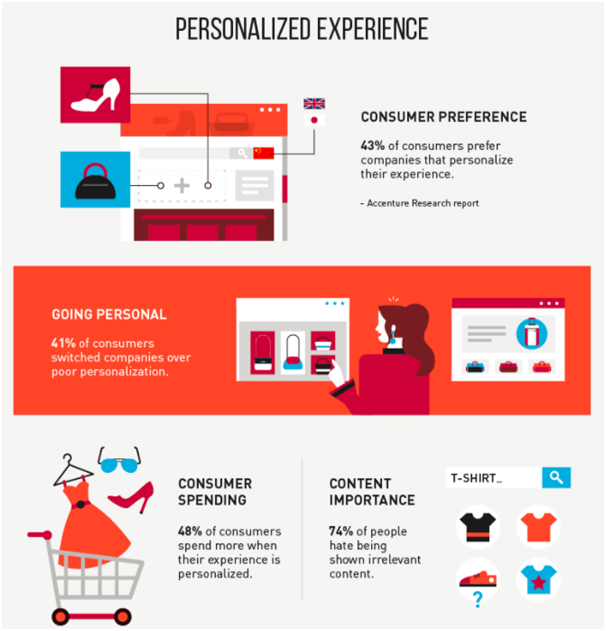 Personalization is vital for attracting new customers and retaining them as loyal customers. You can personalize your eCommerce website by gathering information about the users' demographics, interests, buying habits, etc.
Using these data, you can provide an ultra-personalized shopping experience to your customers by customizing your home page based on recently viewed products or featuring products that users of similar demographics tend to be more interested in.
You can also consider using an AI-powered fully-automated eCommerce personalization and conversion optimization platform like Dialogue that generates personalized messages automatically based on your audience's specific preferences and sales patterns.
The platform tracks and analyzes user behavior on-site to provide the best possible custom journey that'll increase the likelihood or purchases.
To Conclude
Building and running an eCommerce store can be quite daunting for many store owners. It's easy to get overwhelmed and lost amongst millions of other eCommerce sites.
By following these strategies, you have a chance to stand out and beat your competitors with ease. Hence start your journey towards building a high-successful eCommerce website today!