6+ Advanced SEO Techniques That'll Double Your Search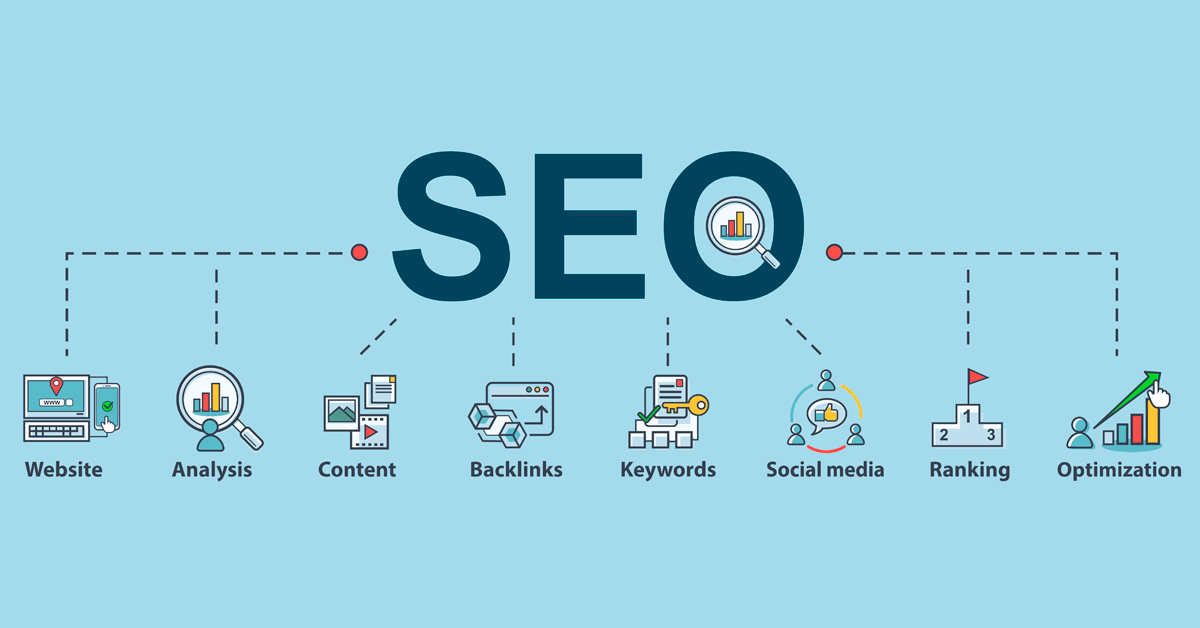 So, are you ready with your website to participate in the race of ranking on search engines? Well, I am sure you must have worked hard on your content to make it look good, sound interactive, and much more. However, to your disappointment, that is not enough.
In other words, without SEO, it is hard for the audience to even get to know about your website, forget that they will be able find it from the search engine. SEO can generate traffic for you, can double already existing traffic, can help your website in building a reputation, and much more.
Search Engine Optimization (SEO) is a combined process of multiple elements with an ultimate goal which is to increase daily traffic and reduce bounce rates on your website.
According to Hubspot, 80% of the website traffic comes from queries. It can be a simple keyword like "android developer", or it can also be a question like "how much does an android app cost?". Now, you have to figure out a way of answering industry-related trending questions with SEO practices and the content.
Therefore, an SEO expert can curate those queries and make your website answer them. Once you finalize a website and the type of content you want to publish on it, it is highly recommended for you to include an SEO master in your team.
SEO is a recurring and time-consuming process, you will need at least one dedicated person for the task. It also depends upon the amount of productivity you want. Moreover, your content creators will have to create content with their SEO requirements.
Tips To Maximize Your Searches With SEO Techniques
After throwing some light on SEO and its benefits, let's have some real discussion now. I am going to include some best practices recommended by experts in SEO. So, you would not want to miss this part!
1. Observe Trends And Figure Out Top Searched Keywords
Keywords have the most crucial role in the entire SEO process. You have to observe current market trends and then shortlist keywords accordingly. To observe trends, you can keep up with news according to your genre, or you can use tools like Google Trends. Google Trends help you in filtering current trends so that you can find the most relevant trend according to your target audience.
Now, when you have the information related to the trending event, you need to find keywords that can be used to frame articles according to those trends. Use tools like Keyword Planner, and curate keywords with high search volumes. Remember, keywords with high search volumes might have good competition as well. So, you will need a good strategy to lead the race.
2. Use LSI Keywords
Latent Semantic Indexing (LSI) keywords are used by search engines to understand the content from depth. In other words, LSI keywords are related to the overall topic, but they are still different from actual keywords that you are using in your title, headings, and alt texts of images. The purpose of these keywords is to make search engines like Google realize that your article also covers information about the related stuff.
For example, if you are writing about "tips for building small business apps". Google can use keywords like android, iOs, JavaScript, etc as LSI keywords to understand the article in depth.
3. Backlinks Are Important
Backlinks are also known as incoming links, inbound links, or one-way links. Backlinking is the process of linking another website with one website. Websites with more numbers of backlinks have a higher chance of ranking on search engines. The reason behind that is that it improves the credibility of the website.
There are a few things you should know about while backlinking:
Do not always try to link one website. In other words, try to use 50 backlinks from 50 different websites instead of putting 100 links from a single one. It makes backlinking more meaningful;
Create linkable assets like infographics, videos, pictures, animations, etc. Publish their codes with the content and allow embedding, so that people can link your assets on their websites;
Create link roundups for weekly, monthly, or annual periods. Include one or two liners representing each best blog you will mention along with their links. This practice is very effective to build credibility.
4. Promote Your Content On Social Media
Social media can play a vital role in building a brand reputation and gaining traffic. Whenever you publish an article, try to promote it on social media platforms like Facebook, Instagram, Quora, Twitter, etc. Use related hashtags, and create specific promotional captions for each platform.
There are a few things you should consider for the Social Media Marketing Strategy:
Use trending but relevant hashtags with your content;
Create a short but catchy caption with each post;
Choose the right platform according to your target audience;
Focus on creating more graphical content for promotions;
Use paid promotional activities for fast growth.
5. Build A Responsive Website And Keep It Mobile Friendly
While building a website, you have to understand that most of the traffic you get will be from smartphones or tablets. Modern users multitask, so they are not going to open their laptops every time. Your website needs to be responsive to cell phones to provide a better user experience. Also, apart from being responsive, make sure your website doesn't lose its charm to fit. It still has to look good and provide the same features as it does on systems.
6. Keep Up With Trends And Updates
Your job doesn't end after the content is published. In reality, whenever you publish something, your work increases. SEO is a recurring process and it can go on forever. Keep a keen eye on new trends, follow new changes that can affect your past articles. Update the new information and promote them again.
7. Other effective ways to generate traffic
Well, apart from the SEO, there are a few ways you can adapt to generate some additional traffic on your website:
Hire mobile app developers to develop an app representing your website;
Send promotional emails or push notifications every time you publish an article;
Use newsletters to inform your audience of your content;
Do occasional surveys to promote content;
Create articles with a good amount of infographics.
Hopefully, the tips which I have mentioned above will help you in boosting your website traffic. Make sure that you stay updated with changes in Google algorithms, new practices, and crucial events. SEO is a process that includes many elements. Therefore, your job never ends. But a good SEO practice can be fruitful for your business growth.