7 Graphic Design Trends That Will Influence 2021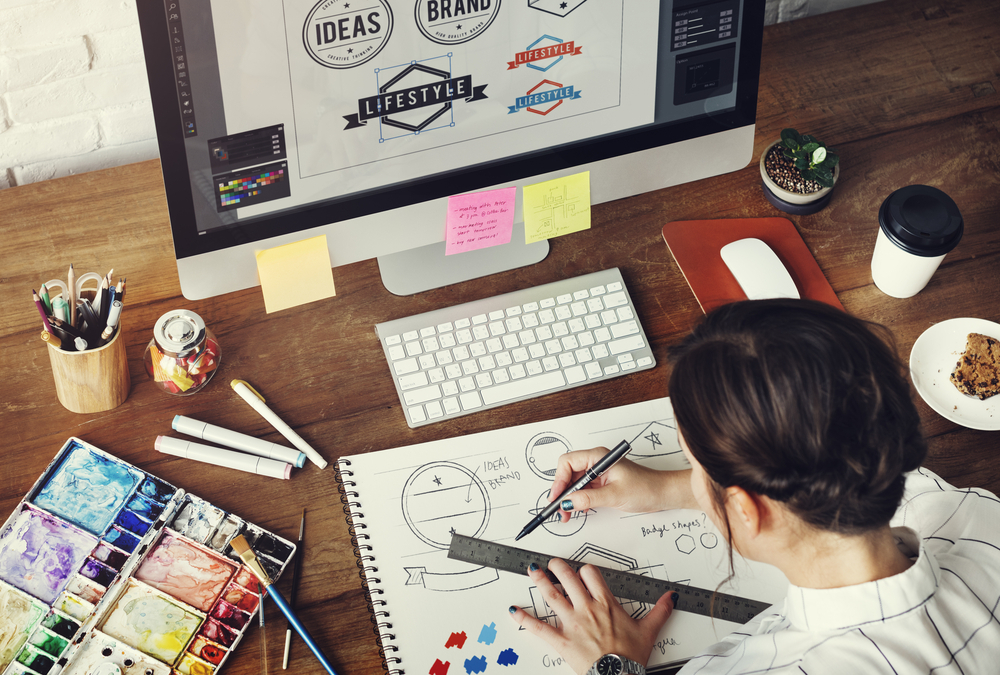 Every year there is something new in the graphic designing industry. Designers create something new that makes a big impact in the industry. If you want to grow your business you have to keep your visual design up to the mark. We see changes in fashion design, web design, and so on. Graphic design is something that influences the world into something new. It attracts more customers to your business. Graphic design has some elements that you need to follow. Your design should be catchy and appealing. A bad design could make you lose your customers. There are many creative graphic design firm all around the world that can help you with designing your website and adding new designs and features to your website. You must have seen designers using various elements into their design to keep it attractive. Even the logos that are created by the designers is an example of graphic design. Your logo is the symbol of your brand and should be designed to promote your business. There are lots of new trends in the graphic design market that will influence in 2021.
3D Design
The 3D design is not something new but surely, its popularity is growing day by day. Designs are putting the various 3D design on web pages to attract their customers. 3D is something this is not going to get any older as they look cool and also improve the visual design of a webpage. 3D animations are a great way to keep your audience engage in your webpage. 3D designs may look simple but it's not so simple at all Designers are putting 3D images and animations and combining them with animation to create something new. You will see more 3D designs on webpages in 2021 as the trend is growing every year.
Geometric Design
Most people might think of geometric design as an old-school design but it's not. You see geometric designs everywhere and this trend is not going anywhere any sooner. 3D geometric design or even simple geometric shapes could make a lot of changes in your design. You might look at them as a solid shape but it's more than that. Geometric designs are in designing companies for a long time. You can create your brand logo just by using few geometric shapes. You can do a bunch of things using 3D shapes. Adding some color components and letter can make it look even more different so using geometrical shapes are still in trend and will stay for a long time. There are 3D shapes and 2D shapes, you can use any shape or size to create something new. Experiment with all the geometric designs and create something innovative.
Black & White Design
Do you think black and white designs are old? Black & white design gives a classic feeling to your design. A simple black background with a white design on it will give classic look to your design. Moreover, it won't hurt your eyes while looking at a black and white design for a long time. Black and white design will also take less space and will increase your website performance. A there are not many details on your website just simple black & white so the chances of performance improvement are higher on your website. B&W even triggers the mind to think about something new. So, your audience will try to imagine something new from your design.
3D Typography
Most people are familiar with typography but 3D typography is in trend these days. It is simple typing font but in 3D design. You must have seen moving fonts that look so realistic. 3D typography is everywhere now you can see designers using 3D typography in their designs to create something innovative. 3D typography is growing and it gives a realistic feeling to what you read. You can feel like you can touch those letters and words. You can choose different colors for all your letters and words and be creative with your design. The 3D typography trend is going and will be dominating in the graphic design industry for the next coming years.
Animated Gifs
You must have seen animated gifs whenever you visit a webpage. Animated gifs are like small videos that keep the viewers engage whenever they are scrolling down the website. You can put various visual contents in your webpage using animated gifs. Animated gifs are not new but they are not going to get old either. If you are a graphic designer you will know the importance of adding animated gifs. You can be creative with your gifs and your viewers will enjoy watching those gifs.
Monochromatic Color
Monochromatic colors are only single color but using different shades and tint of that one color. There are various shades of color and you can use that single color in your design. You don't need to add multiple colors to your design to make it look cooler and attractive even monochromatic color can make your design look better. You can use different shades of color for your design to make it look creative. Monochromatic colors give an artistic look to your design.
Icons
Icons are a great way for visual communication. A designer using a simple icon to design their ideas for the audience. You can tell what an icon is trying to say by just looking at it. Icons are great for graphic design. You can use icons for an app or even your business. Icons can help you to explain what you are trying to show to your viewers. Icons are common in social media and apps. Designs have designed a special icon to give meaning to their app or designs. You can design an icon of your choice and can even add different color and size to it. You can create amazing graphic designs just using icons.
These trends are not new but are in trending in 2021 as designers want to be creative with their designs and want to share their ideas with people. The visual design makes it easy to communicate and understand. If you want to design something you can start it right away. A graphic design firm provides lots of graphic designers whom you can hire for your company. Graphic designers have different sets of skills and knowledge. If you want a professional designer for your company who can understand your ideas and design something for you then there are lots of graphic designers in the market. Try experimenting with different graphic designs that are best suited for you.