Free And Paid Marketing Ideas For Your Push Notifications Services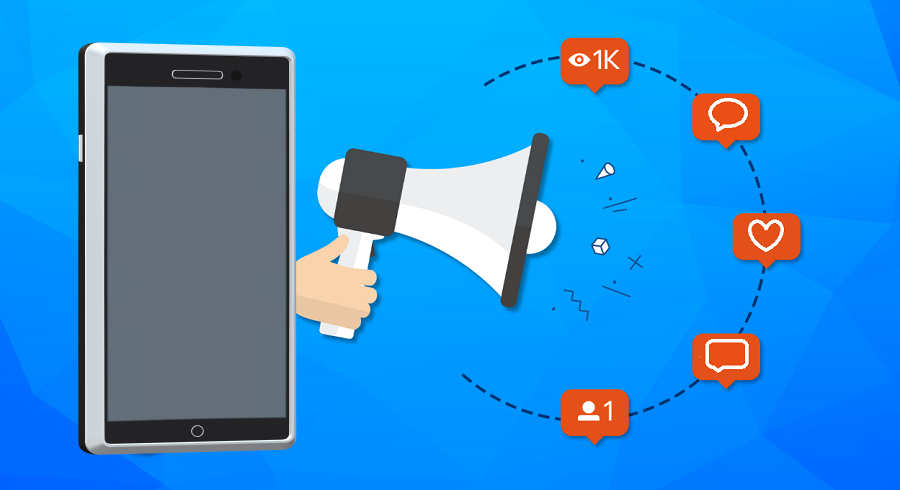 Introduction
Over the past few years, push notifications have had a higher open rate than email marketing. So, with this update, it seems worth considering a tool or service for the exposure of your business.
In today's competitive world, every modern marketer needs a push notifications strategy to stand out from the crowd. So, by using the right push notifications service in the right way, you can get exactly what you need.
Today, with this article, we will be taking you on a tour of free and paid marketing ideas for push notifications services 2022 that you can use to boost customer retention and engagement. So, without further ado, let us get started.
Top 8 Free And Paid Push Notification Services 2022
We know you are much more interested in knowing push notifications services. So, without delay, let us dive you into the pool of freebies and premium services that you can avail of to have really amazing benefits for your business.
1. PushEngage
If you are looking for one of the superior but free push notifications services, then don't miss to get a trial of PushEngage. The best of it, we are not talking about the free version; we are talking about the best service that connects your visitors forever to your business.
The reasons why it is best-
Easy to operate by both beginners and professionals
Highly effective on HTTP and HTTPS
Includes the bunch of automated push notifications campaigns
Send full-on personalized messages/notifications
Equipped with advanced analytics and tracking features
Get started with a full-free plan
No worries about coding
Easy to install
2. PushAssist
It is new in the market but still comprises quality features that give ultimate support for your segmentation tools, personalization, and advanced analytics. Like PushEngage, PushAssist shows advertisements by signing up to the publisher partner and monetizing your content through push notifications. You will get 3,000 subscribers and unlimited notifications if you subscribe to its plan.
3. VWO
VWO is formerly known as PushCrew. It is a great set of tools that send notifications to any device and desktop. Further, it comes with an extraordinary interface, which is easy and simple to use. Moreover, the ability to create triggered push alerts is a key selling factor. Triggered Push notifications are automated messages that are sent when a subscriber performs a specific activity on your website. For example, the activity could be simple or link, or check out the product for a set period of time.
4. Webpushr
Webpushr is the like PushEngage and VWO. It provides an easy interface and easiness to use by anyone. With this, you will get advanced targeting as well as personalization tools that assist you in engaging your customers hassle-free. Webpushr provides you with all the features and plans to make the most out of the push notification services. However, the only shortcoming of this tool is that it is pricey if you need to avail more of it.
5. WonderPush
If you're looking for simple but effective push notifications services, then check this WonderPush. It is pretty simple to all the given plugins/services. However, this comes with a standout feature, which is a cart abandonment campaign with flutter push notifications. With this, you can add unlimited numbers of members to your dashboard for simple and effective marketing. With this, you will also get efficient marketing options. In addition, personalized push notifications also help boost customer retention.
Like Webpushr, you will get all the features and plans free for a limited time. However, you need to pay for its services to avail of the premium benefits. The 14 days trial is available, so get it now!\
6. OneSignal
OneSignal is yet another push notifications service rising in 2022. Top companies such as Uber, Adobe, and more have used it. This means that if you choose OneSignal, your company will be in good hands. The best is that it is also available for a free trial.
Like WonderPush, you can send push notifications, web push notifications, in-app messages, and more with OneSignal. It seems an ideal option to engage your customers with both web and mobile notifications.
7. LeanPlum
If you want to cover whole audience communications such as email, mobile, and browser, then LeanPlum is the best to start with. This is one of the leading push notifications marketing platforms that offer you your business's successful path and scale. Moreover, it comes with complete A/B testing, automation tools, and real-time user notifications. You can avail of limited services for free but for full support.
8. AirShip
Urban Airship is now called AirShip, as it is solely contributing to mobile push notifications. This means it helps you boost business engagement with mobile. This often seems like messages or emails. However, the analytics and attractive features come in handy, but at a price. The ultimate goal of AirShip customers is to give them complete satisfaction, so they feel the real power they are holding in their hands.
Final Verdict
With all the above free and paid marketing ideas for push notifications, WonderPush sounds one of the best in the market. It comes with all features you need at an affordable price. Moreover, the philosophy behind WonderPush notifications is to target every customer through any device and source.
Also, it is good for every marketer. So, what are you waiting for? Find the trial and decide to take your game to the next level.