Insider SEO Tips for Content Marketers to Boost Organic Traffic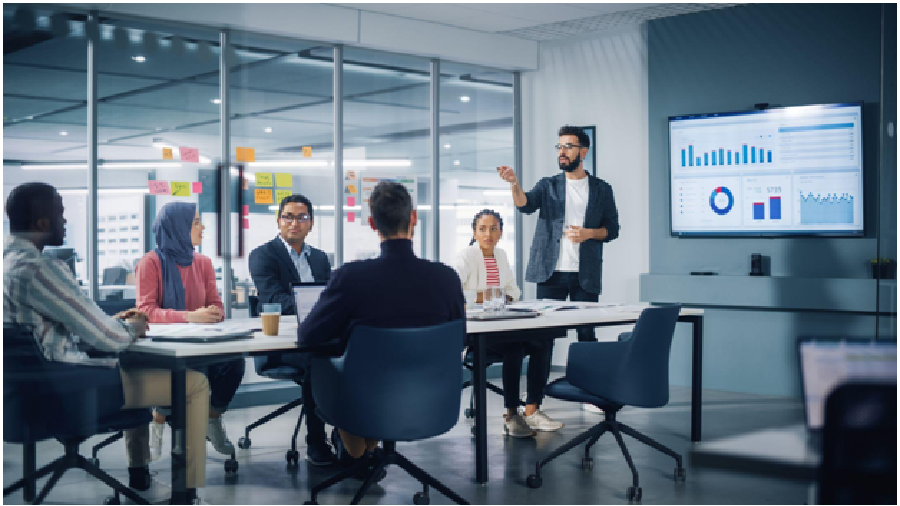 Do you get the traffic you want from your SEO efforts? Could a sustained rise in organic search traffic help your organization generate more leads or raise brand awareness? A long-term strategy, SEO, is the best way for quick fixes that you can put into place straight away to boost your search rankings. Regularly investing time and energy into SEO over time is what helps you comply with even more Google ranking parameters.
Top Seven Insider SEO Tips
Given below are the seven best insider SEO tips that you should definitely implement:
● Improve Your Content Creation Methods
Make content that audiences wish to read through the best courses to learn digital marketing online. Not prioritizing SEO should be your top priority. This is because following best practices for SEO can motivate search engine crawlers, like Google bots, to index your website correctly. However, it's individuals and internet users who will give your site a competitive benefit by leaving comments on your posts, linking to your educational infographic, and sharing your value-added content across social media. Your content matters, not how you use keywords or what your alt tags say. Therefore, remember to add worth to your work.
● Improve the Quality of Your Keywords
For keywords, you must utilize a keyword tool, such as BrightEdge and Ahrefs. A decent keyword research tool may provide you with proper relevant keywords, search volumes for each term, rankings for just how challenging it will place it for a particular keyword, and an estimate of the number of clicks you can expect for each search term recommendation. Use long tail keywords and go for the "low hanging fruit"—lower volume phrases that will be simpler to rank for—if your website is new and you don't have a high page ranking.
● Make Click-worthy Meta Descriptions
The paragraph of text following your titles and headers in search engine results is known as the meta description. Although meta descriptions don't directly affect search rankings, they are crucial for guiding searchers to your content by letting them know if they have found what they need.
● Use Headings Wisely
Headings are crucial since they inform Google of what to anticipate in the portions of your content that follow. Make sure your H2 and H3 headings are search engine optimized. By inserting keywords in such tags, you may make it easier for Google to understand that content beneath a title will address the same subject.
● Complete a Thorough Competitor Analysis
Competitor analyses are valuable tools in SEO. There is rarely an evident approach to producing the most acceptable content for your target audience, even if you wish to. Whenever that happens, it makes sense to research the competitors to discover their strategies. What kind of content do they produce? What subjects are they covering? Can you develop a more beneficial resource?
By looking at your competition, you may determine what you'll do to outperform others in the competition. Additionally, you'll have a standard to gauge the effectiveness of your material. SEMrush is a valuable tool for conducting competitor analysis for presence in organic search results.
● Improve Title Tags
One of the key elements affecting your SEO and Google ranking is the title tags of your web pages and blog posts. Whatever appears in search results has been the title tag.
As a result, you should add long-tail keywords in your title tags, which have been keyword phrases pertinent to and specialized to the subject of your content. Additionally, you should limit your title tags to 50–60 characters, as that is the ideal character count.
● Your Images Should Have ALT Text
In addition to making your material more accessible to people with vision problems, including alt text for your photographs lets Google know whatever the images represent. Since Google could only read the text but not "see" photos, adding keyword-rich alt text enables Google to "read" your ideas, which boosts your SEO.
Being brief and descriptive without sounding spammy is key to keyword-rich alt text. Your alt text must describe your image's context, goal, and target keywords or terms pertinent to the content.
The Advanced Digital Marketing Course
An Advanced digital marketing course is essential because good content marketing leads to business expansion. Adding content to your website encourages visitors to browse, learn from, and buy from you. Without content, it is impossible to draw people to your website. The phrase "content marketing" describes advertising that produces and disseminates online content to inspire readers to visit a brand's website rather than just promoting it. Link to Reliable References on Outside Websites
By including links to authoritative websites, you can show Google that the content you're producing is worthwhile for viewers and increase your authority and ranking.
Although it might entice you to add as many links as possible, you do not even want to do so if they are unrelated or of poor quality and give the impression that your content is trying to influence search engine rankings. Your information may be spammy, which reduces its trustworthiness and worth. Always provide valuable links that are of a high caliber and pertinent to your article's subject for your viewers' benefit.
Why is Keyword Research Important?
The ideal keywords to target can be found with the use of keyword research, which also offers useful information about the Google searches which your target market is performing. You can use the knowledge you gain from these actual search phrases to inform both your content strategy and your overall advertising plan.
Conclusion
You're not finished even after you've used every one of these suggestions. There is always room for advancement as well as new information. Additionally, Google is constantly changing, which affects the SEO tactics we must use and how we utilize them. Make that commitment to continue to measure and learn. As you make changes to your website, pay attention to how your metrics change and keep up with SEO developments. Like anything else in life, you receive back what you put in. The improved website traffic makes the SEO work worthwhile. Now you've all the necessary information regarding the best digital marketing courses and why it is important. We hope that you'll make the best use of the information provided above.