Top Cybersecurity Trends Prevailing in 2022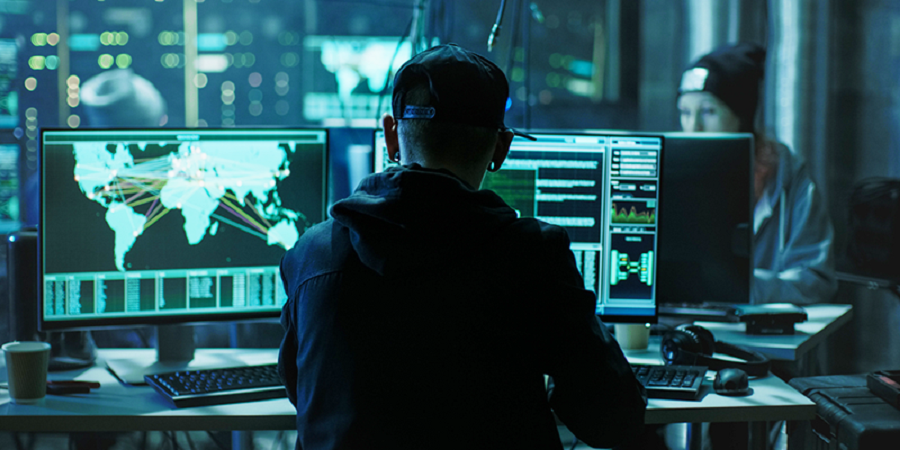 The world today is heavily dependent on the internet for the smallest amount of work. The internet has a vast amount of information from your home address to your credit card details. Since so much data is available online, cybersecurity becomes prominent.
As almost everything and every business has gone online in recent years, cyber security will remain a major challenge in 2022 and the upcoming years. The top emerging cybersecurity challenges discussed in detail here must be understood and adhered to by businesses and individuals to keep their data security-sensitive.
Table of Contents:
Ransomware Attacks

IoT

Cloud Attacks

Phishing Attacks

Cryptocurrency and Blockchain

Cyberattack involve mobile devices

Cyberattack on financial services

Green 5G network built by government

Disruption in supply chain

 Basic security is forgotten in adoption of new innovations

 An increase in Insurance premiums
Conclusion
1. Ransomware Attacks
The digital world is being plagued by ransomware right now. The number of ransomware attacks in 2021 was unprecedented, and it is expected to continue into 2022.
A ransomware program locks you out of your computer or encrypts your files, after which it demands a ransom in order to decrypt your files again, and give you access to them.
Businesses that rely on data access to run their daily operations are hurt greatly by this breach. This emphatically illustrates the importance that companies should place on their data security strategies.
Additionally, after the pandemic, more and more attacks have been reported since every information has been distributed electronically.
It's not surprising that ransomware attacks have been increasing between 2020 and 2021, as more people are working from home.
A mid-year report states that the number of cyberattacks increased by 93% in 2021 compared to 2020, making it the worst year of all time in history for ransomware attacks. Altogether, 304.7 million attempts to download ransomware were reported between January and June.
2. IoT (Internet of Things)
Almost every time we are surrounded by digital devices such as smartphones, laptops, computers, smart lights, watches and many more. The internet of things carries enormous data that transmits daily online. Now, when everything is stored online, it creates a loophole for hackers to access the data.
From the smart lights in your room to your smart television to microwave almost everything is connected online and has enormous data that can be used for malicious purposes.
According to a Statista report, the number of Internet of things devices connected will cross 15.9 billion worldwide by 2030. This has widened the scope for cybersecurity challenges faced by businesses and individuals.
The Denial of Service or DOS attack is the most common cybersecurity challenge faced by online users. Hackers hack the web server and deny access to user information.
3. Cloud Attacks
Cloud computing has taken the world by storm, it has revolutionized the whole concept of data storage. It has reduced the cost of maintaining physical servers, hardware, and purchasing accounting software and has leveraged the efficiency of the business operations.
Now, businesses from all over whether small or large use cloud computing, hence much sensitive information is stored on the virtual servers. It has given hackers the chance to access the data and steal it for their benefit.
Authentication, encryption, and incorrect cloud configuration are the primary reasons for compromised cybersecurity. The cloud needs to be secure and protected, so sensitive information can remain intact.
4. Phishing Attacks
The information technology industry is facing a growing number of phishing threats, with a large number of people opening and responding to phishing emails.
Despite the ubiquity of phishing emails and malicious URLs on the internet, phishing emails and malicious URLs are becoming more relevant, personalized, and geo-targeted. The use of these tactics is forcing fraudsters to deploy increasingly complicated methods to produce effective corporate email compromise (BEC) campaigns.
Comprehensive security awareness programs are being implemented and funded by organizations. Furthermore, businesses are using simulators that provide a vision and forecast of evolving phishing trends and cyberattack techniques.
5. Cryptocurrency and Blockchain
Hackers are most interested in digital currency or wallets. Data security has been made more challenging by the rise of this new technology, transforming the world of physical currency.
Digital wallets are highly vulnerable to many blockchain-based attacks, such as DDOS,  Eclipse, Poly, and Sybil. In order to improve the cloud security of blockchain technology, effective measures must be taken.
It was reported by BBC in December 2021 that hackers destroyed the BitMart exchange's data and the investments could not be recovered.
The FinCEN report shows that ransomware attacks were launched using 177 different digital wallet addresses for convertible currencies. Because of this, market regulators have a difficult time protecting investors' data.
Accordingly, many cryptocurrency and blockchain attacks will be possible in the coming years at a rapid rate.
6. Cyberattacks involving mobile devices
In e-commerce and other platforms, the majority of the software is accessible through mobile platforms. Attackers are taking advantage of mobile devices to target mobile users. Due to the fact that mobile users utilize their devices for business and personal communication, retail, medical, wallet, shopping, and hotel reservations, they are considered easy targets for cybercriminals.
Cybercriminals commonly use mobile devices as attack vectors. Approximately 70% of mobile transactions are fraudulent.
7. Cyber-Attacks on Financial Services
Organizations in the financial industry continue to migrate to the cloud while adhering to the rules. Social media and other lines of communication may also be exposed to phishing attempts.
Cyberattacks are more common in financial organizations, costing each company an average of $18.3 million annually due to phishing attacks and data breaches.
8. G
reen 5G Network is being Built by Governments
As part of the digital revolution, devices are increasingly connected in order to share data and conduct self-control (IoT) tasks. In order to successfully implement the Internet of Things (IoT), devices need to be connected to a high-performance network, such as 5G.
As a result of a smart city's reliance on telecommunications, where everything is connected, a number of governments have declared 5G networks national infrastructure. There is growing concern over their security. To summarize, addressing security concerns early in the design process is paramount to a secure 5G network.
9. Disruption in Supply Chain
Cybersecurity trends are still largely unknown, and many industries are still grappling with how to protect their networks amid the pandemic's chaos and uncertainty. Nevertheless, existing trends offer a glimpse into what is to come. Information technology security product developers and administrators will be highly sought after for many years to come.
In 2022, cybersecurity trends will include:
The dramatic rise in supply chain attacks

Ransomware on the surge

Microsoft Update glitches and bugs

Massive issue with remote work

Data security and authentication change

Machine learning and AI or artificial intelligence favoring prevention over mitigation

Real-time data visibility
10.

 
Basic security is Forgotten with Adoption of New Innovations
A host of AI and ML solutions will be available in 2022. As organizations rush to integrate these innovations, some will probably ignore or forget about cybersecurity fundamentals.
In addition to ensuring the successful use of emerging technologies, as well as protecting the organization from attack, these can include essentials such as endpoint detection, credential security, and firewalls.
As businesses implement new technologies, they must be mindful of security, otherwise, they leave themselves vulnerable.
11. An Increase in Insurance Premiums
Since attacks are growing rapidly and premiums are rising, cybersecurity insurance companies need to re-evaluate their business model. Using granular approaches to determine premiums based on each organization's activities will reduce the threat of an attack.
Security policies and cyber solutions are being integrated directly into insurance policies and companies should expect discounts linked to integrating specific policies.
Mid-sized organizations are likely to see an increase in platforms that help them meet the evolving requirements for cybersecurity insurance, as a result of this shift.
Using these solutions, businesses will be able to stay abreast of the ever-changing threat landscape and implement them with fewer resources.
Conclusion:
Cybersecurity is on the cusp of taking over the world, so security teams need to tighten up their measures and make applications to be prepared for the challenges. Hackers aren't hesitant to use loopholes in your security system to gain access to your data,  allowing them to use malicious practices against it.
It is only by implementing proper security practices in your organization that you can ensure your data will be safeguarded in the coming years as we saw in 2021.
Their security process must be more adaptable and flexible to improve their overall risk posture as a result of the key learnings from 2021.