How to Successfully Market Your Brand on TikTok (Vital in 2022)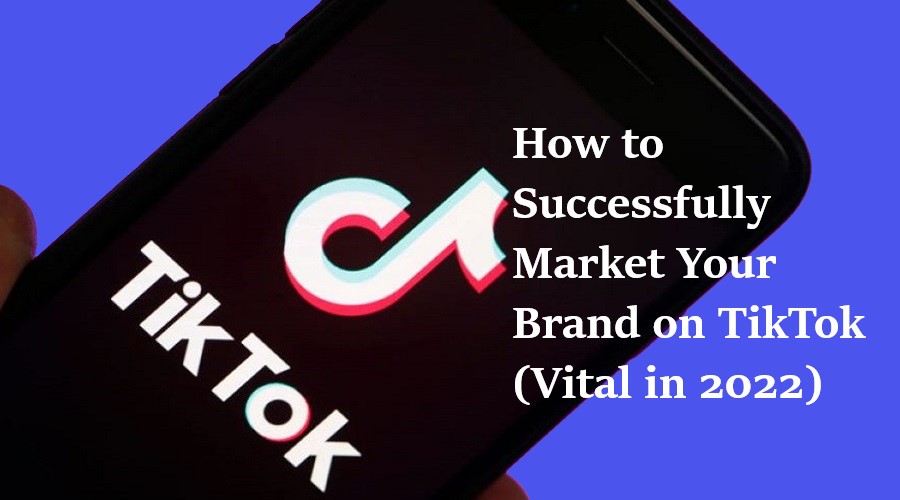 When something goes viral in TikTok, it goes worldwide. With over 1 billion active users soon to surpass the likes of Instagram, TikTok is a powerhouse from which brands can expand their reach. It is no longer the 'teen app' too, with several mega brands now posting regularly through the app. In the starting period, most of the brand moments here were accidental. However, marketers have the habit of generating success from trends and now there is a wide possibility for any business to share their brand message through this hot smartphone app.
TikTok marketing is great if your target audience overlaps with the user demographics here. Creating great content is a sure-shot way of gaining followers here. However, the luck factor also plays a major role as seen before. You can get viral overnight and be a household name in no time. Tiktok marketing tips given here delve into both these boats and give you a firm knowledge base to plan your strategy in 2022.
Why is TikTok Marketing Important for Your Brand?
Tiktok Marketing can work through different means, all of which can be beneficial to your brand. Here are some reasons you should use this app to help your business grow.
– Increases brand awareness with its massive regular active user numbers.
– It helps to build engaged communities.
– You can get effective feedback from both customers and audiences.
– You can sell your products and services with attractive visual content
– It helps to reach your target audience with specific content types.
– TikTok also boasts one the best ROI and conversion on your marketing efforts.
Some Success Stories of TikTok Brand Marketing Done Right
There are some amazing brand moments that led to their growth or even change public perspectives in this app. One of the most popular content types in TikTok is tutorials. The brand Fenty Beauty capitalized on this format of makeup tutorials to grow its market value by 67% in a single year.
Similarly, the popular fast-food chain Dunkin' partnered with TikTok influencer Charli D'Amelio to see a 57% spike in their app downloads in the fourth quarter of 2020. Other success stories include Clearly from Canada and Pathe a Dutch company. Both these brands started from TikTok to now being worth multimillion dollars and are known in countries throughout the world.
7 Fantastic TikTok Marketing Tactics for 2022
1. Hashtag challenges
A hashtag is the primary way of TikTok identifying the video categories. Having said that, hashtag challenges is what this social media app is most known for. At any time in TikTok, you can expect to see a lot of challenges being created and shared. A brand can start the challenge with even giveaways being linked with these. For example, the #HomeMakeUpchallenge saw a sale growth of 8% in L'Oreal eyeliners even during the lockdown period across the USA. There has been some abysmal growth in brand awareness with TikTok and the hashtag challenges have been the primary suspect in their success.
2. Takeover Ads
The takeover ad in TikTok allows you to create three to five-second clips/gifs highlighting your brand. It is shown when the user first opens the app. Although only started in 2019 it is considered as one of the best values for your budget for brand marketing. The metrics you will be provided after selecting the TikTok ads will be clicks, impressions, and unique reach. You can gain more success by making TikTok exclusive offers and incorporating hashtags challenges on your takeover ads.
3. Create viral content with innovative ideas
TikTok has every kind of content. It means you have plenty of options to create attractive, interesting, and shareable content here. You can plan your content here to go viral and carry your brand message in a single go. It might be something informative or sometimes completely out of the ordinary to stand out among users. With an average daily using time of over 32 minutes per account, your content is likely to be before your targeted audience one way or another.
4. Keep a keen eye on online trends
Trends run the internet. With a large enough following, you could be the one setting the trends. However, for new businesses looking to grow their brand identity you could follow the wave to reach far and wide. You can find the trending hashtags on TikTok and analyse the content to make your own variant. For example, during the White Night festival in Australia, TikTok marketing in Melbourne focuses more on that area. Professional marketing agencies around Melbourne will also provide the same tips for you.
5. Reach further with influencer marketing
Influencer marketing is one of the most fruitful of the modern marketing methods making the best use of different social media platforms. TikTok has some of the most interactive influencer marketing networks. One of the best reasons to do influencer marketing in Tiktok is the format used here. 15 to 60-second videos are perfect for the influencers to highlight your brand, product, and marketing. Hence, you can expect a greater conversion while comparing to the influencers on other platforms.
6. Make key changes with TikTok Marketing Analytics Data
Data analytics has now been an inseparable part of any digital marketing campaign. TikTok marketing can also benefit from some unique insights. The pro account on this app with little cost allows you access to the overall data from your account. You can even add third-party software to better track your performance and data from different mediums on TikTok. Analysed data provide you with key information for any future marketing changes.
7. Push the user-generated contents involving your brand
User-generated contents are the best way to show user participation in your business and subsequently add credibility to your products and services. You could even introduce an option for your clients to make reviews and honest option posts to be shared from your account. One prime example of a big brand benefitting from user-generated content is the Chinese restaurant chain Haidilao. It allowed customers to submit their homemade dishes to their TikTok account. More than 2000 videos were shared in the first month only gaining Haidilao over 45 million followers.
TikTok is Always Growing, Get your Brand a Piece of the TikTok Hype in 2022
You can look at TikTok as a fun app for passing some time or make use of its amazing user volume for your marketing needs. Digital Marketing agencies have recognized the prospect of this app a long ago and you can be a part of it too. Post regularly and track your progress to decide whether it's worth your effort. Be ready to upgrade with the trends and changes and we're sure you will succeed in marketing your brands on TikTok in 2021 as Seo Agency in Melbourne.